I've been dropping a few hints on my blog about some new items that were coming your way in 2011. Well, the first has finally arrived!  I'm happy to announce the opening of my new Nest Studio Etsy Shop.  The first item I'll be selling is a duvet set designed by yours truly (and based on some of your comments from a little survey I did a while back).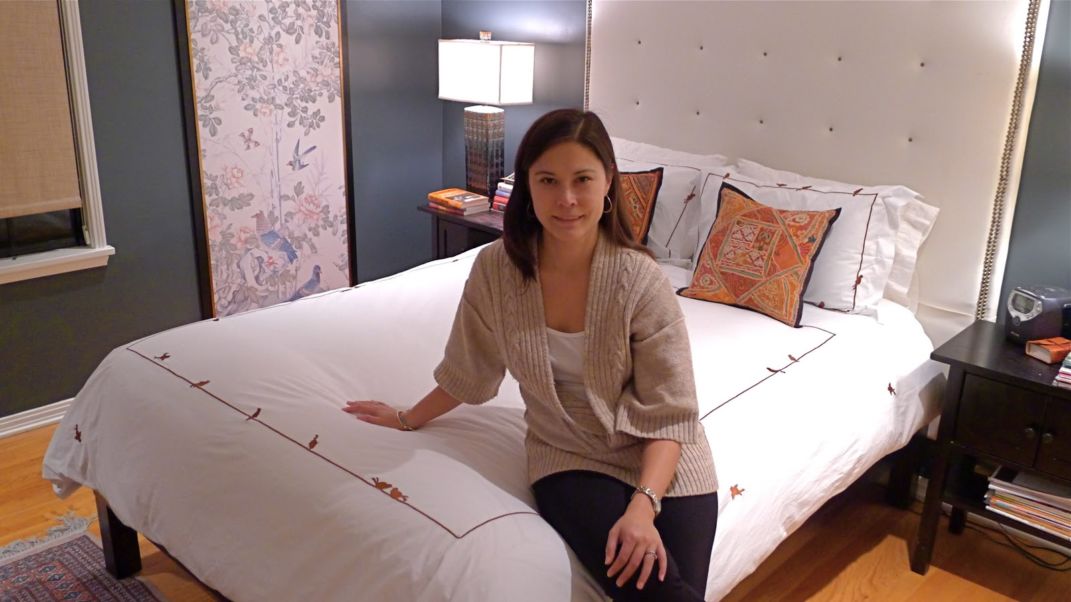 It's a simple white 400 thread count duvet set – a duvet cover and 2 shams –  with a rust colored Bird-on-a-wire theme.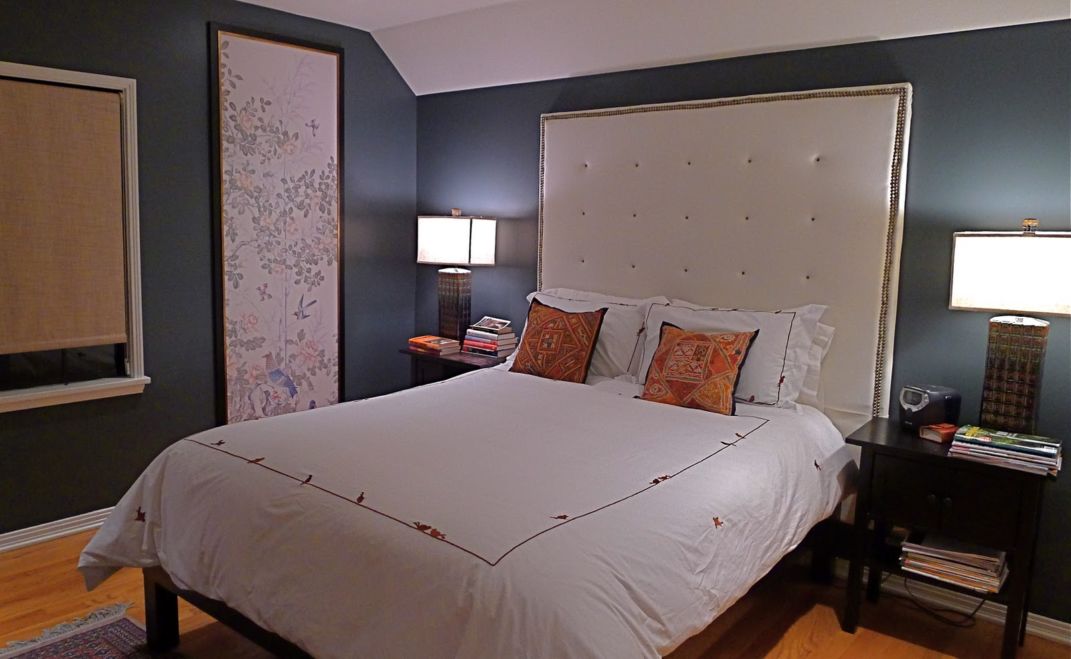 My friend Thien is making the duvet sets in Vietnam for me and hopefully  this will be a long lasting partnership.  Initially the set is only  available in Queen size, but if you want a King let me know and once I  get enough interest, I'll put in a production order for Kings.  The  first run is limited to 20 only, so get on over to my Etsy shop before  they're all sold out!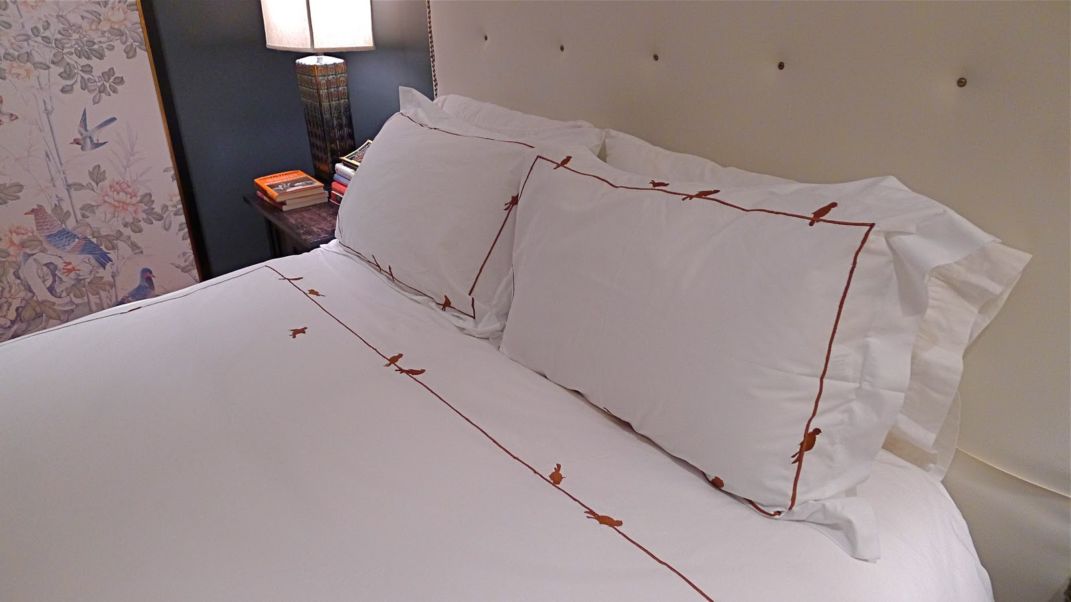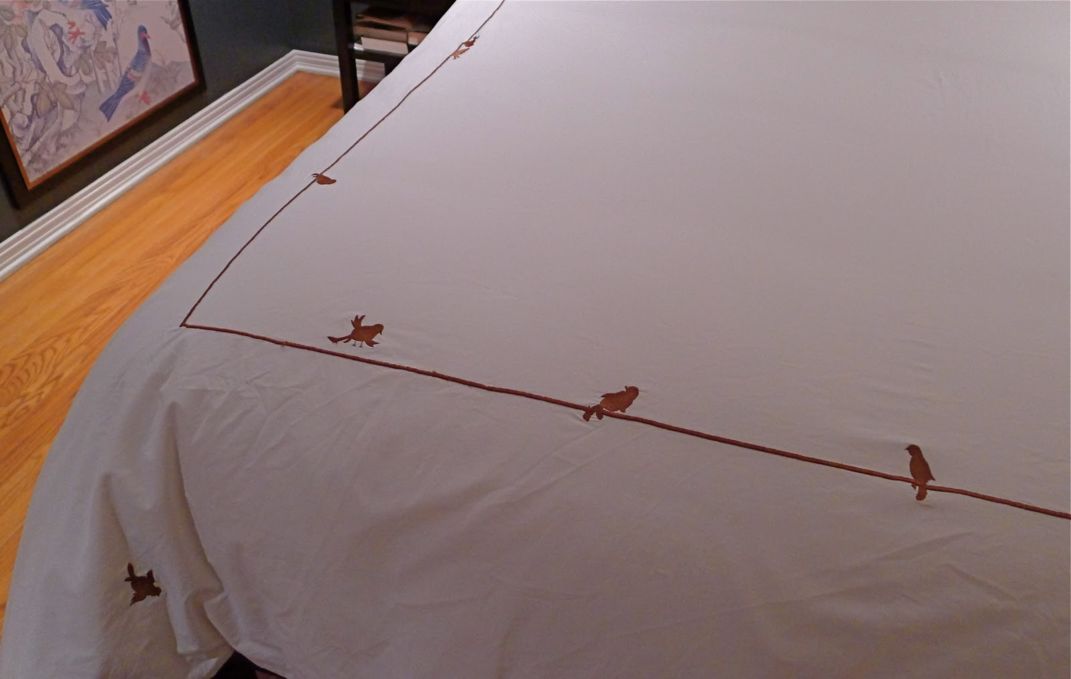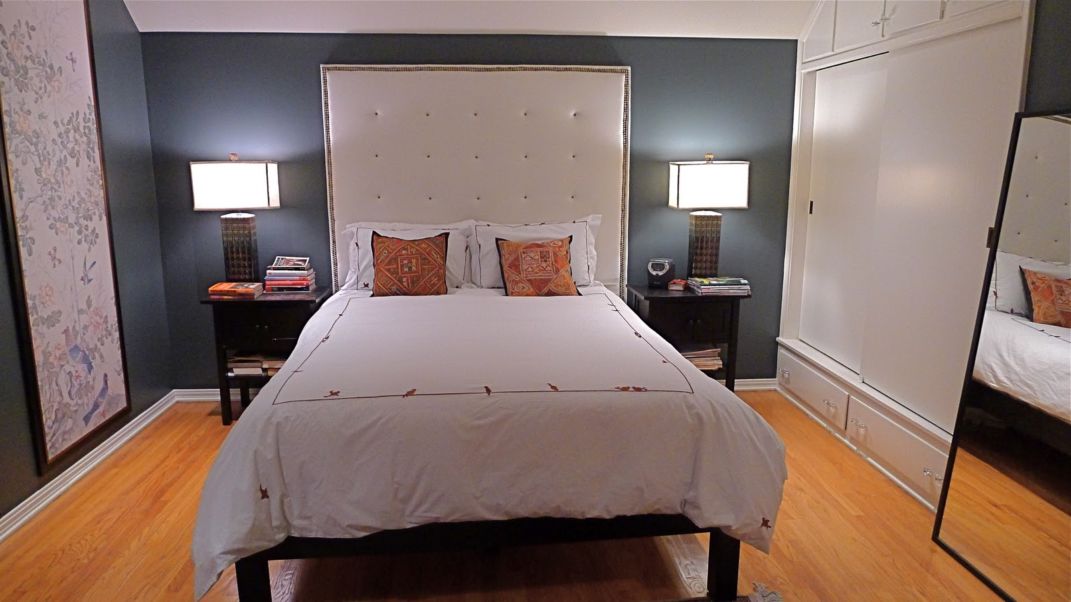 Oh, I'm also loving the new Chinoiserie wallcovering panels that I had framed and hung as large scale art in the bedroom. The bird theme carries through subtly in the pieces.  Now we just need some drapery panels to keep the windows from looking so sad and spare.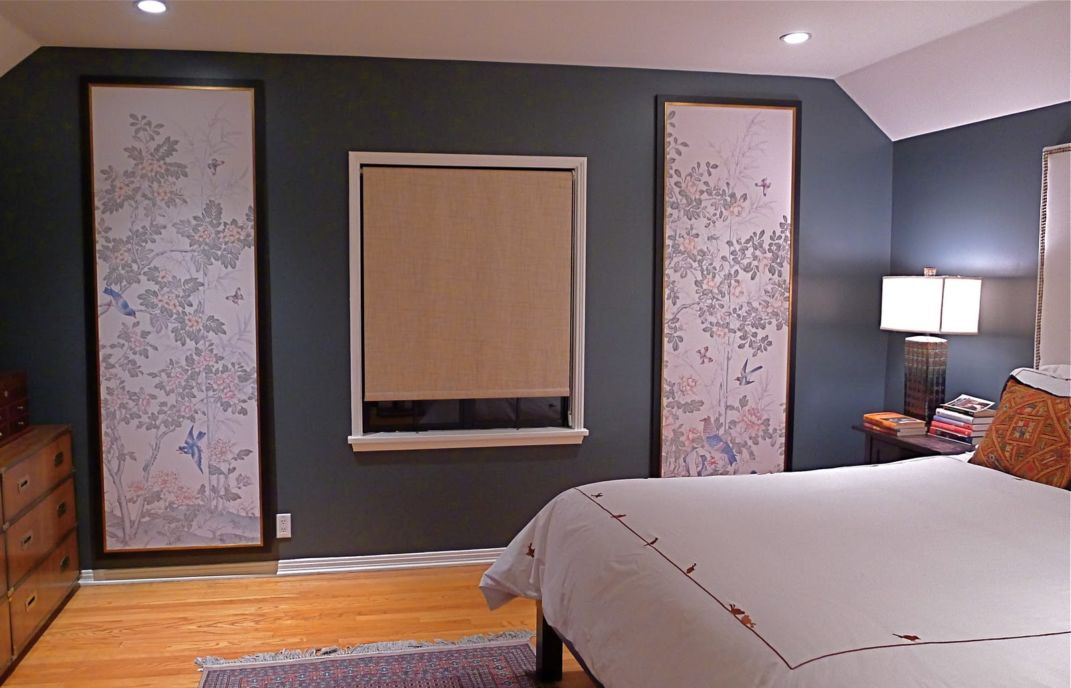 And for those of you who are wondering, no, I didn't get the idea after watching the new Portlandia clip "Put a Bird on it". But I guess I've hit on a trend?