So Denise and her husband are still debating the layouts that I provided to them – see previous blog post.  However, they settled for Scheme 2. In the meantime, I've created a more fleshed out scheme. It has a subtle nautical flavor which I think works especially well for Seattle.  It's masiculine, and watery, but still warm.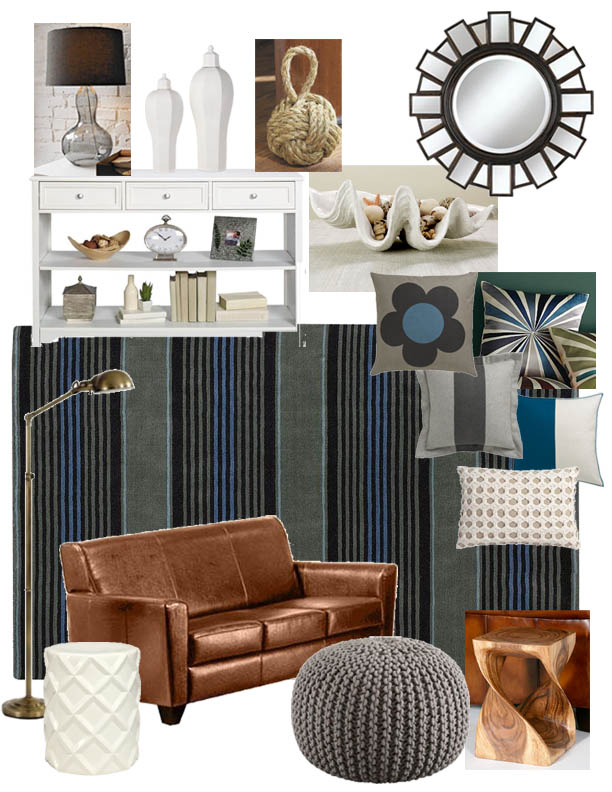 Martha Stewart Living Capital Stripe Rug – 8×10 – $397

Ballard Designs Julian Apothecary Floor Lamp – $99 

LampsPlus Moonlight Wall Mirror – $169.99 CB2 Ketch 18" x 12" pillow – $29.95
West Elm Agni Pillow Cover – $29
Home Decorator's Collection Argyle Table – $199Home Decorator's Collection Oxford 4-drawer console – $289 Z- Gallerie jars – $105 total 
CB2 Poufs – $79.99West Elm Bull's Eye Pillow Cover – $34.00Other pillows from CB2 that would look great with this scheme.