It's fall! This is one of my favorite times of year. Not too many crazy holidays to decorate and buy for, a crispness in the air, and fall layering!  I've going down a rabbit hole on pinterest lately and having fun dreaming about some of my favorite architecture styles.
For those of you who have read my profile and are aware of some of my inspirations may know that I am a big fan of Bauhaus architecture and all things Art Deco.  Lately I've been dreaming of simple Brick Art Deco and Bauhaus buildings.  I love the geometry, window placements, open corners and use of a more traditional material in a modern way. One of these days when I get around to building a house, I think it will be very much influenced by this style.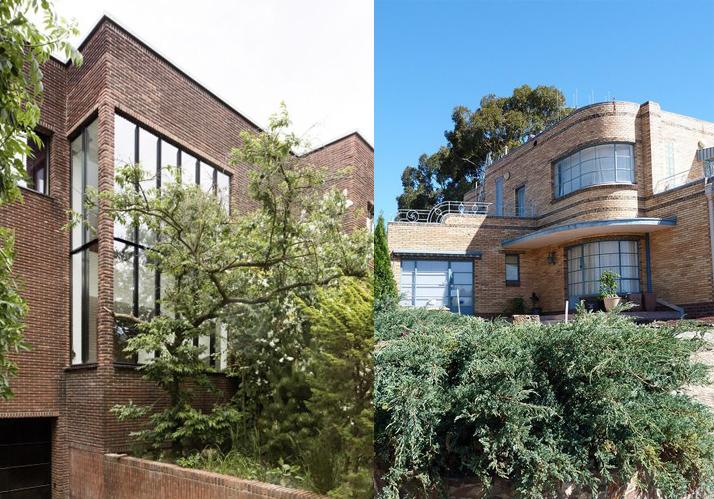 I've also been lusting after formal landscape schemes. I love a good alleé of trees and there is something so appealing and architectural about a manicured boxwood hedge. Even though it's such a classic way to approach a garden there is a such a geometric clean lined bent to it as well.

A few weekends ago Scott and I went up the Hudson for a belated birthday weekend. We stayed in a cute Airbnb in Germantown. I loved taking a rout of Olana.  What an amazing heritage site. I am a big fan of the Hudson River School and it was so fun to see its birthplace and experience Olana's amazing Moorish-inspired Victorian architecture in person.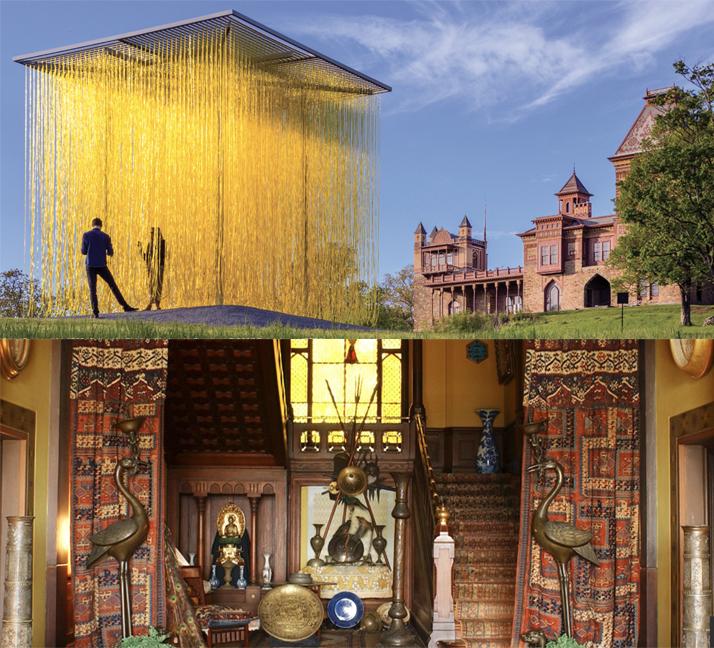 For Fall I am loving wide leg pants. These pants from Everlane are great. I love the high waist and the slight crop (since it's not yet too cold out). They are a nice change from my regular jeans and a tee routine.