Off the chART — Rephotography
In early May, mainstream media was buzzing about the Richard Price exhibition at the New York Frieze Art Fair.  In a nut shell, the artist displayed giant size screen shots of random people's Instagram photos.  You can read more about it here.
The exhibition is thought provoking on so many levels.  Without delving into the complex debate on internet privacy issues, I was inspired to focus on concepts of re-photography and appropriation.   In the simplest terms, this is when artists take existing objects or images and transform them into a different context.   Duchamp's Fountain and Andy Warhol's Campbell Soup Cans are two popular examples.
Here are some wonderful finds of current artists exploring this challenging genre.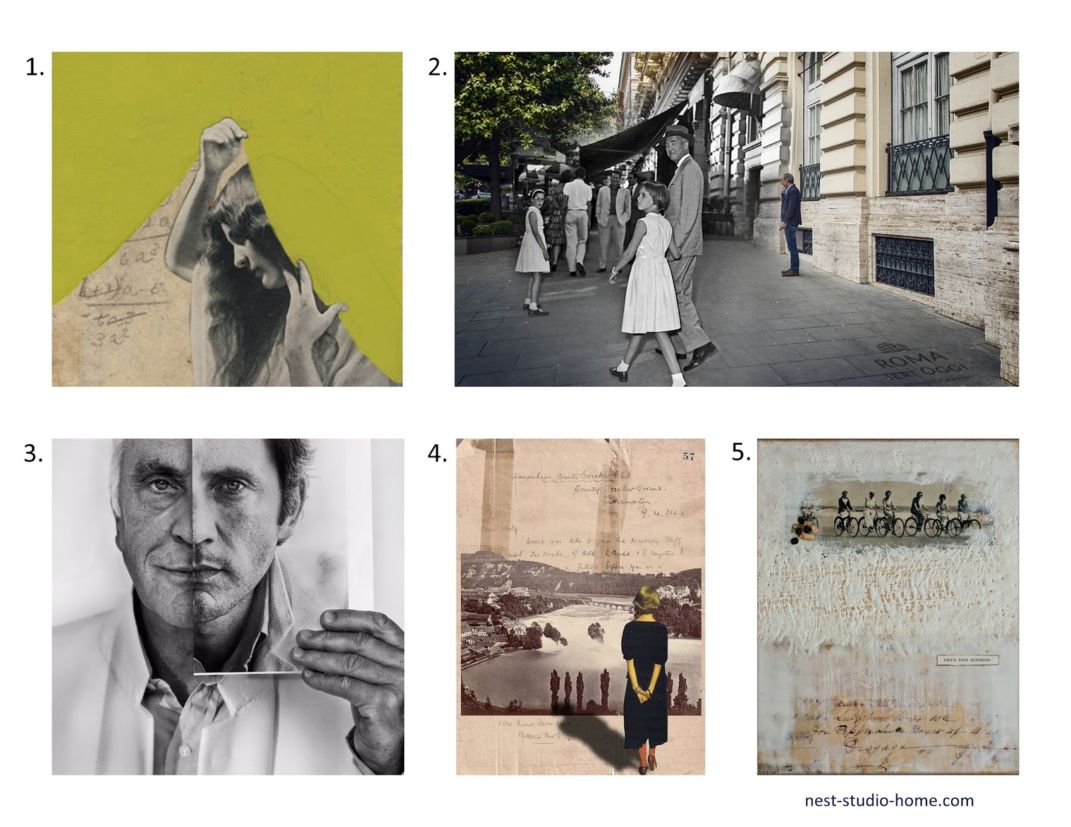 2. Roma Ieri "Judy e Kelly le gemelle di James Stewart" photograph
3. Betina La Plante "Now and Then" photograph
4. Franz Falckenhaus "Memory 57" collage
5. Johwey Redington "Life's Pace Quickens" Encaustic, oil, and found objects on wood
-Jessica B