Roundup: Modern outdoor dining chairs
You guys! I can't stop myself. I just went down a major rabbit hole looking at outdoor furniture.  What prompted this? Well we visited the backyard at our new Atlanta house and I have to say the spring weather and beginnings of the pool renovation got me thinking. I love the patio furniture that we've had for the past few years and it's worked so well at our various other more traditional homes. I even got new cushion covers made for the set last summer.  And while the size and shape are right, I just don't think they will work out aesthetically for our new digs.  Plus there are a few functional things that bother me: a round table with legs on the sides and large bulky chairs mean it's virtually impossible to seat more than four people at the table. 
That said ,as with any renovation there are so many other things that require parts of the budget.  So I gave myself a challenge. I bet I can sell what we have and using that money – and only that money – purchase new outdoor furniture (table, chairs, a couple of loungy pieces and two pool loungers).  Also I think the furniture that we  have will actually sell better in the Atlanta market than it will up in New Jersey.  
So I've been pinning away, trying to find pieces that will be durable, modern and stay within budget.  Interestingly I feel like patio furniture is one of the few places where it's ok to purchase a matching set. However, oddly enough the range of chairs out there is way larger than the range of tables in the correct size. I guess it's not that odd. Dining chairs really only need to come in one size so it makes it easier to have many more styles. Keeping this in mind, it actually ends up that it made more sense to mix and match chairs and tables for our space. Here are some of the images that inspired me.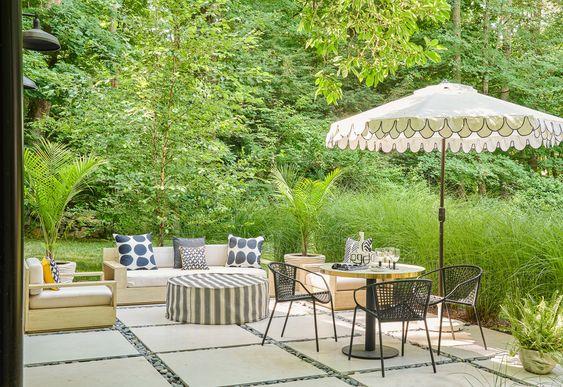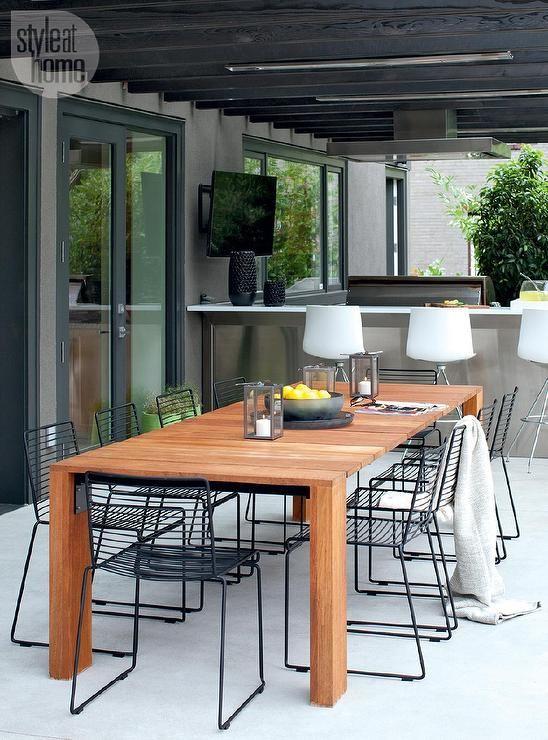 So let's start with the chairs.  Here is a round up of chairs that I liked. Interesting, modern, durable and well priced.  And several come in fun colors.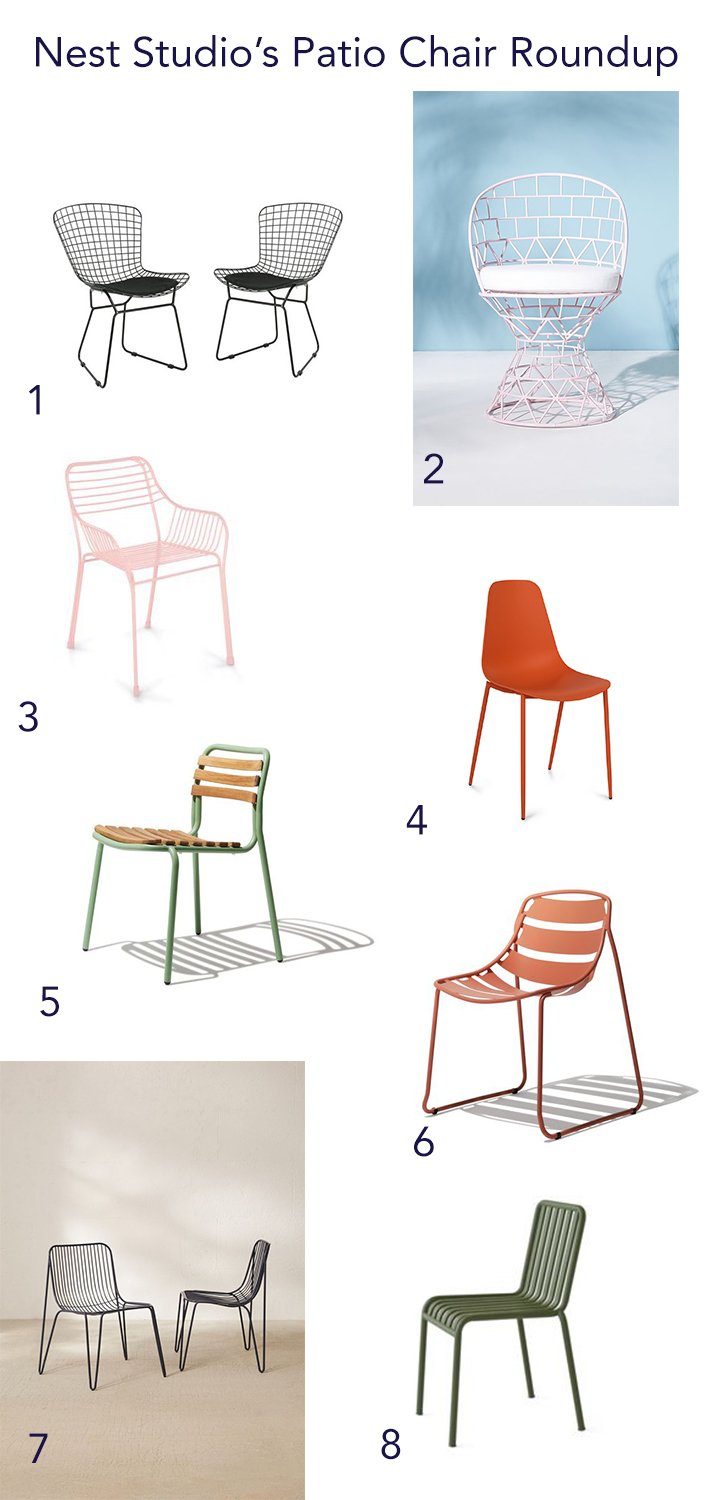 1 Bertoia style chairs from Wayfair
2 Desi Chair from Anthropologie
3 Caya Verbena Chair from Article
4 Svelti Chair from Article (at $39 each you just can't beat this price!)
5 Spence Chair from Industry West
6 Volley Chair from Industry West
7 Alden Bistro Chair from Urban Outfitters
8 Hay Palisade Chair from Moma Design Store
Any other suggestions out there for the new Buckhead house? As an interior designer you would think that I'd have scoured the universe, but every time I look I find something new. It's endless!  Next week I'll show you some patio table options (lots of cool rectangles but our space is calling for round), then on to pool loungers!!