Roundup: Modern Beach Towels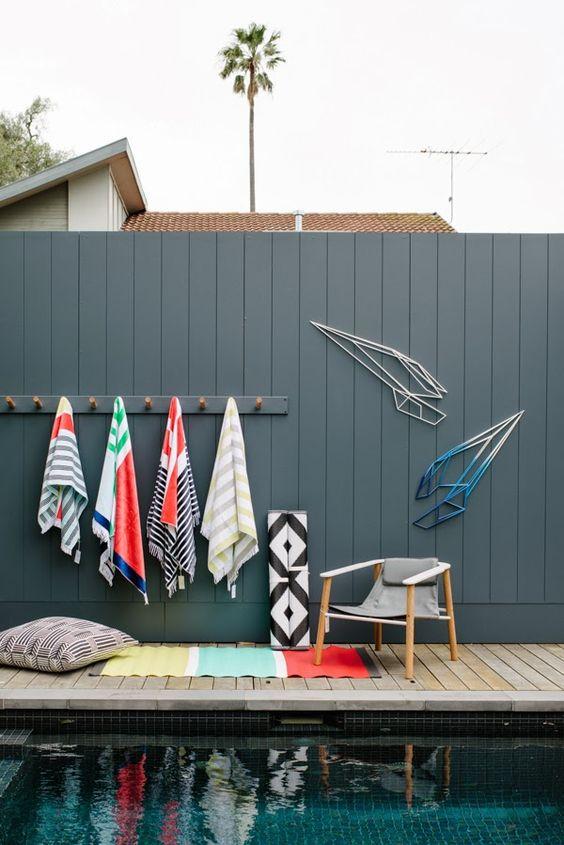 Now that we have a pool at the #hotlantamidmod I've been on the hunt for cool beach towels. We have a bunch that I purchased in previous years at Ikea and Target but I'm realizing a few things.
1) you need exponentially more beach towels when you own a pool
2) a towel with a white background gets dirty very quickly especially when you have a dog
I want to get a whole bunch of towels that all work together and that I can have rolled up in a basket poolside or just inside the door (we will see how long this actually lasts – it sounds nice but I'm no Marie Kondo). I also have a pretty strict budget so finding quality towels that fit the bill: cheap, cool looking, good quality, not a while ground – has been challenging. Here are some that I found that were cool. Not all of them fit the "Cheap" bill but I thought I'd share anyways. And what do you think of the turkish flat weave towels? I could certainly fit more in a basket!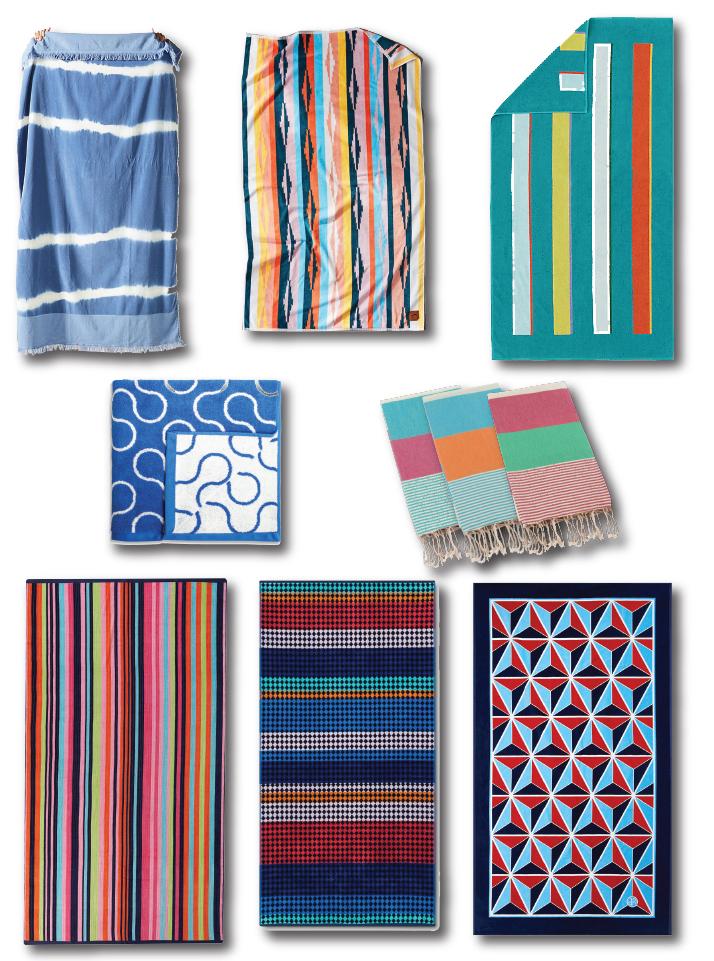 Clockwise from Top Left: Anthropologie Stripe Dyed Beach Towel :: Slowtide Duvall Bath Towel :: DWR Dusen Dusen Towel :: Swan Comfort Turkish Beach Towels :: Jonathan Adler Versailles Studs Beach Towel :: Target Checkered Stripe Beach Towel :: Better Homes and Gardens Sculpted Seaside Beach Towel :: Poketo Dusen Dusen Bath Towel
Concept Image via: JBirdNY