Sculpture Sculpture on the wall…
John Paul was visiting from NYC this weekend, so we did a little flea market shopping. Along with the incredible 80's lucite lamp he scored (and had to haul back in his carry on), I got this fabulous brass wall-hung sculpture. 
Perfect for over the mantel.  It still has to be hung up, instead of propped up, but we got inspired and did a little accessorizing.  And found some other items from throughout the house for the coffee table.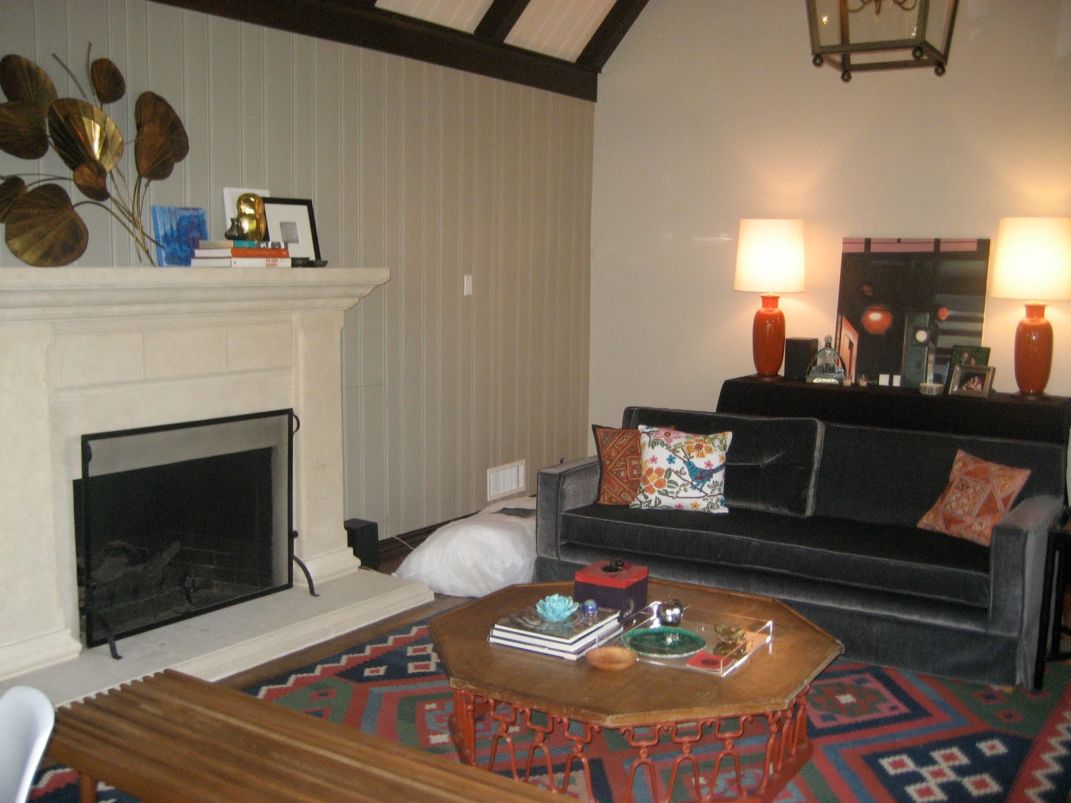 And then moved the chairs to in front of the window. 
Of course we now need some sort of upholstered daybed between the coffee table and dining table, but one thing at a time – the slat bench will work in the meantime.