Style My Nest: the Fireplace
Starting today I hope to do a weekly blog post (the operative word is "hope" since everything is sort of up in the air with the new baby) where I style a little corner of our home.   With a limited number of accessories, there are certain areas where decisions have yet to be made stylistically.  Instead of waiting for the exact right piece though, I figure why not use what I have to do a little accessorizing at least temporarily?  It will give me good practice at styling a space and let me see the various options that might work for a vignette.
Part one is our fireplace.
Eventually I think a starburst mirror is in order and some tall urns among other things. but in the meantime I've created a little winter vignette with some IKEA frames and artwork I created a while back (that didn't sell in our recent garage sale), an oversized rustic wood snowflake that I found at a yard sale, and some of my collection of books and animals.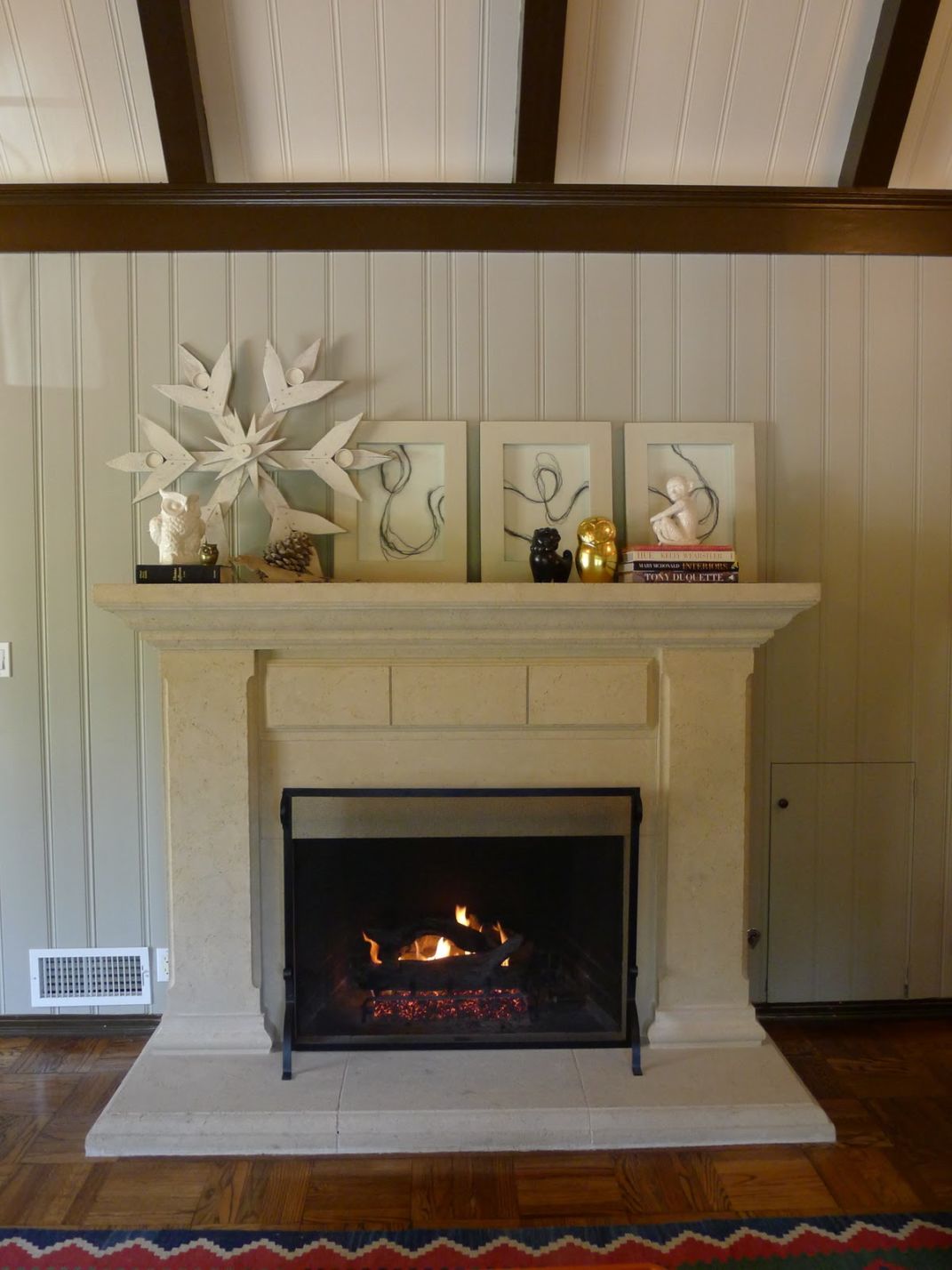 Next up is our bedroom dresser.