Stylin' Mamma: Did Somebody Say Party?
Perhaps it's a sign that our kids are getting older and we're (finally) dusting out the baby-brain cobwebs, but after a few dry years the holiday party circuit is CRACKLIN'!
I won't lie: I'm delighted.  Season after season I have stared at my festive wear and wondered if I should just give up the ghost and clear it out.  But now, all of a sudden, we're staring at 5 invitations to events big and small, glammy and casual, and my closet is back in action!  Somebody pour me a Cosmo and let's get to it!
THE BIG BASH
If you can't go large at Christmas, when can you?  This is the moment to break out the spangles.  A
mini dress
is great indoors but be sure to bring a
cozy coat
for the walk home.  I never shy away from a killer
shoe
but sometimes it's wise to bring a
clutch
big enough for a late-night
flat
.
If the invitation calls for a bottle to share, check out the gifty packaging of
Sofia minis
— guaranteed to be the most effervescent offering on the table. 
THE FIRESIDE CHAT
Of course, you're never fully dressed without a smile (and a great mani-pedi).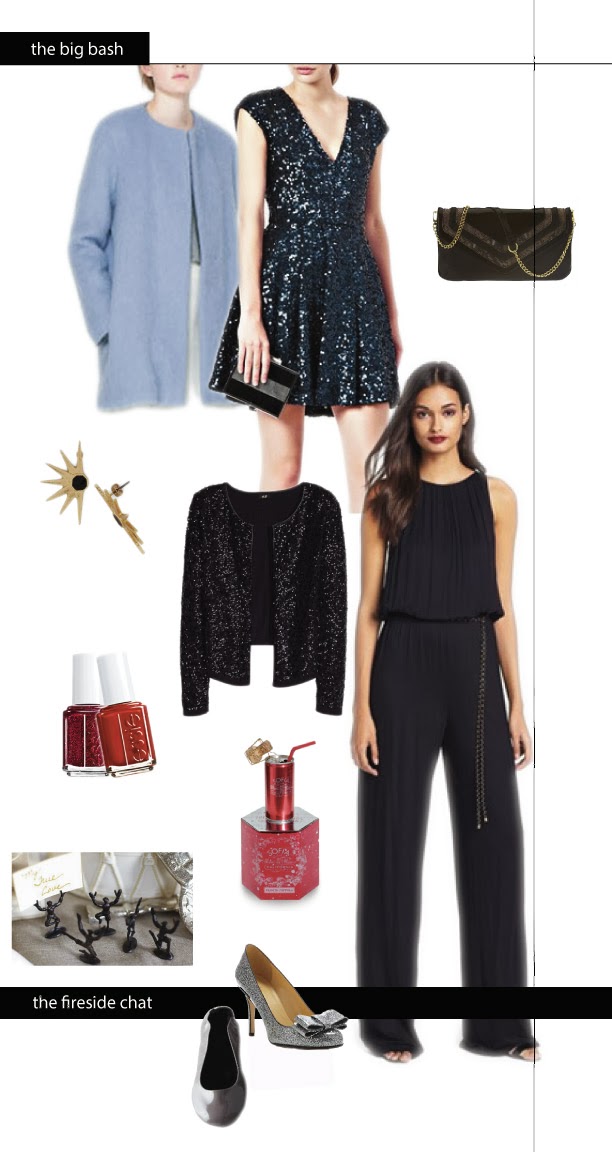 Happy New Year!