Stylin' Mamma: Travelin' Light
Summer travels by plane, bus, and car have had me searching for the PERFECT black dress.  You know the one: won't wrinkle, will be comfy on the four-hour drive to the mountains, can be styled appropriately for dinner in East Hampton…the Do-Everything Dress.  With my suitcase packed for our two-week vacation and 55 minutes to go before picking up the kids from camp and hitting the road, I set out on a mission, a quest, to find this dress.
Of course, I came home with two.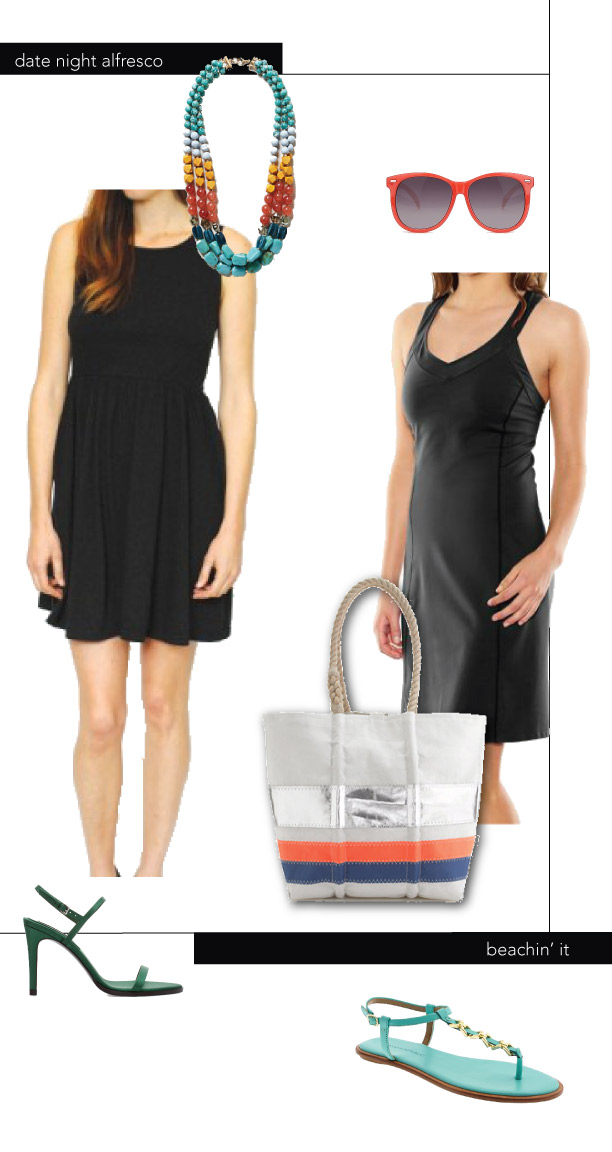 For the Sporty-Spice mamma, there's
Lucy
.  The fabric is a little on the tennis-y side but the neckline is flattering as heck and the built-in support avoids the constant summertime Undergarment Conundrum.  With flat
sky-blue sandals
,
statement sunnies
and a
beach bag
fit for a family of four, it's a travel no-brainer.