So I first posted about the artichokes we planted in our yard on April 19. And exactly 2 months later they had doubled in size and I  posted again showing the progress of one little artichoke that could and the bud that it had created.  This week the artichoke finally bloomed and created a beautiful purple pom pom.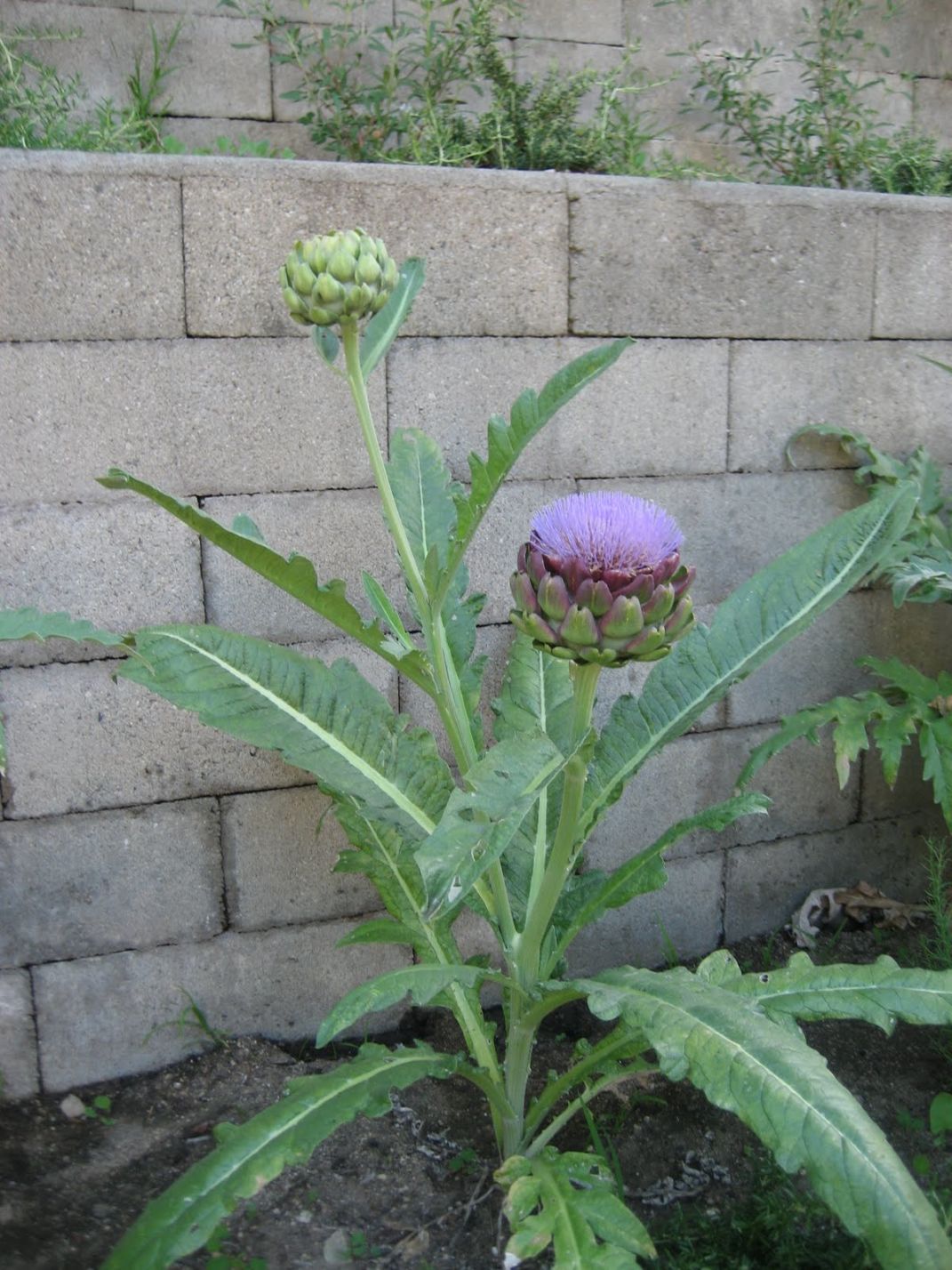 Which I then added to the kangaroo paw arrangement from earlier this week.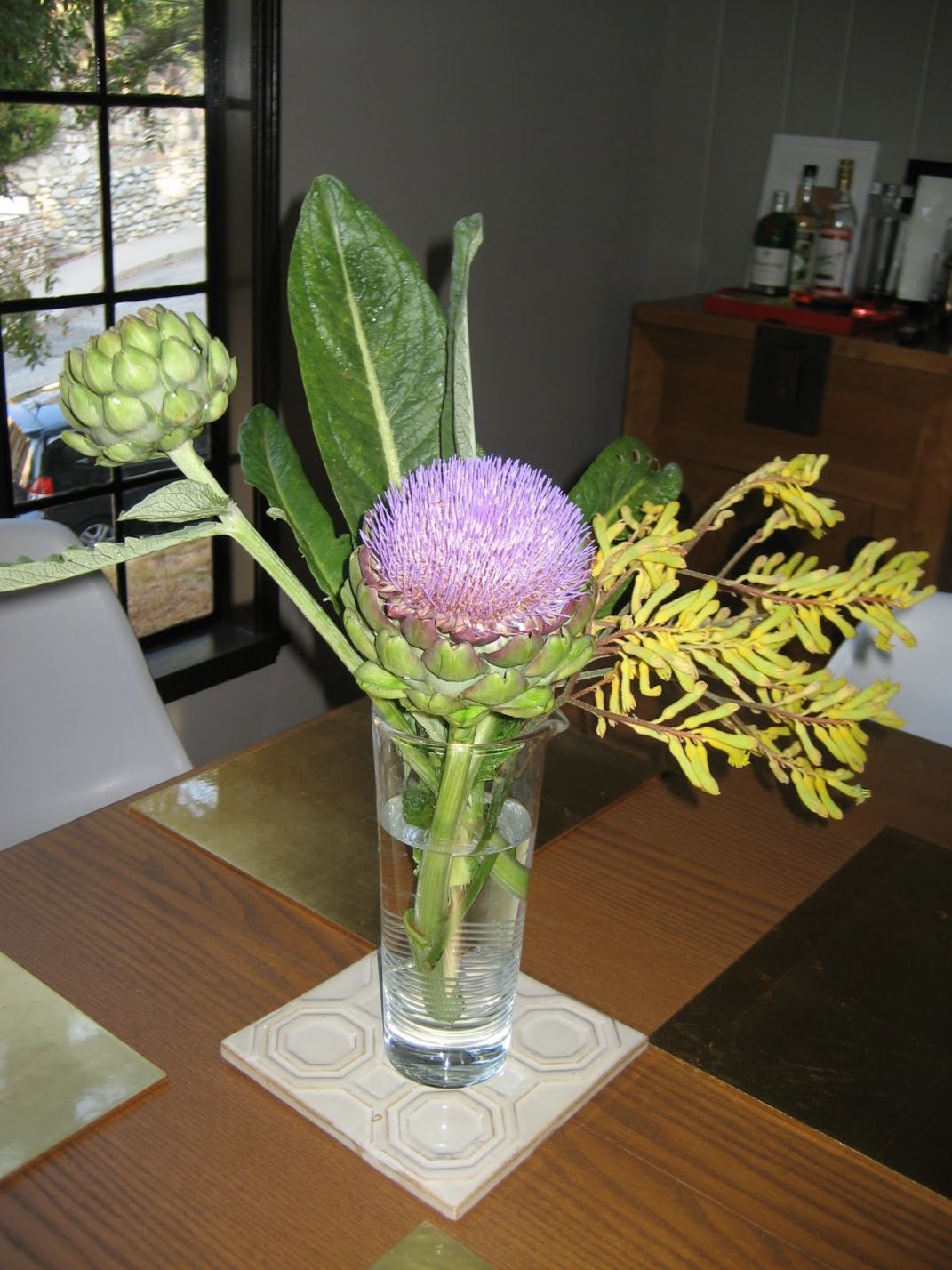 By the way, both arrangements used various vessels found in the ktichen – no need to buy a vase when a pitcher or salad dressing container works just as well.