Designing at Atlanta Mid Century Modern
As many of you know we just recently moved to the Buckhead section of Atlanta and are in the process of renovating a mid-century modern house.  As an interior designer, I always love a good project! If you've been following me on IG you've gotten a piecemeal smattering of photos of the existing house, plans for what I am going to do etc. I thought I'd take some time today to give you a more holistic view of the existing conditions.  Here is the plan as it is now.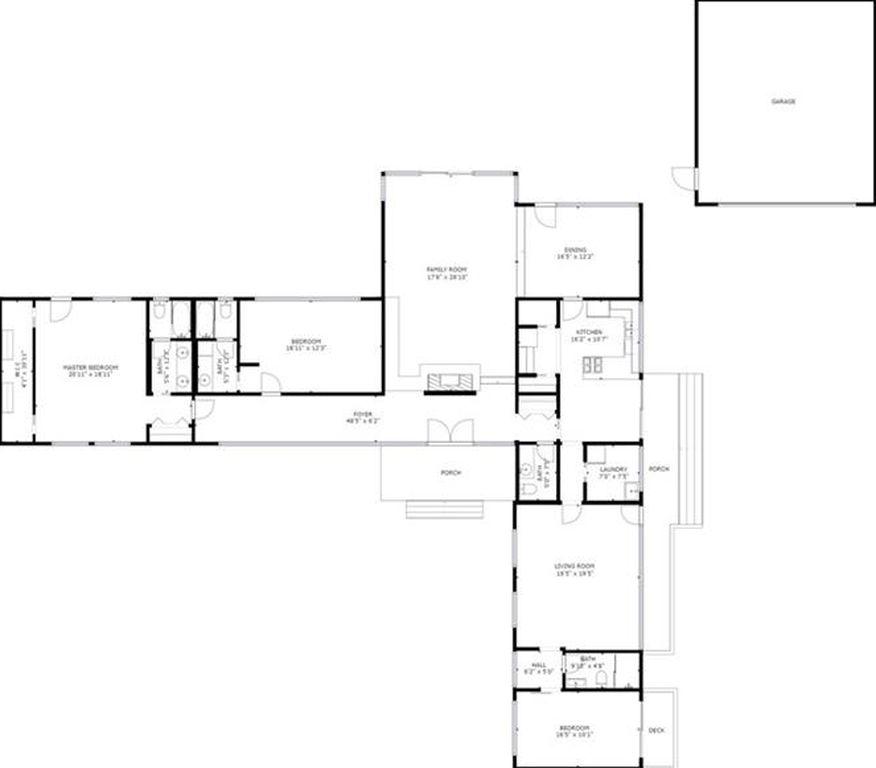 And some photos of the existing.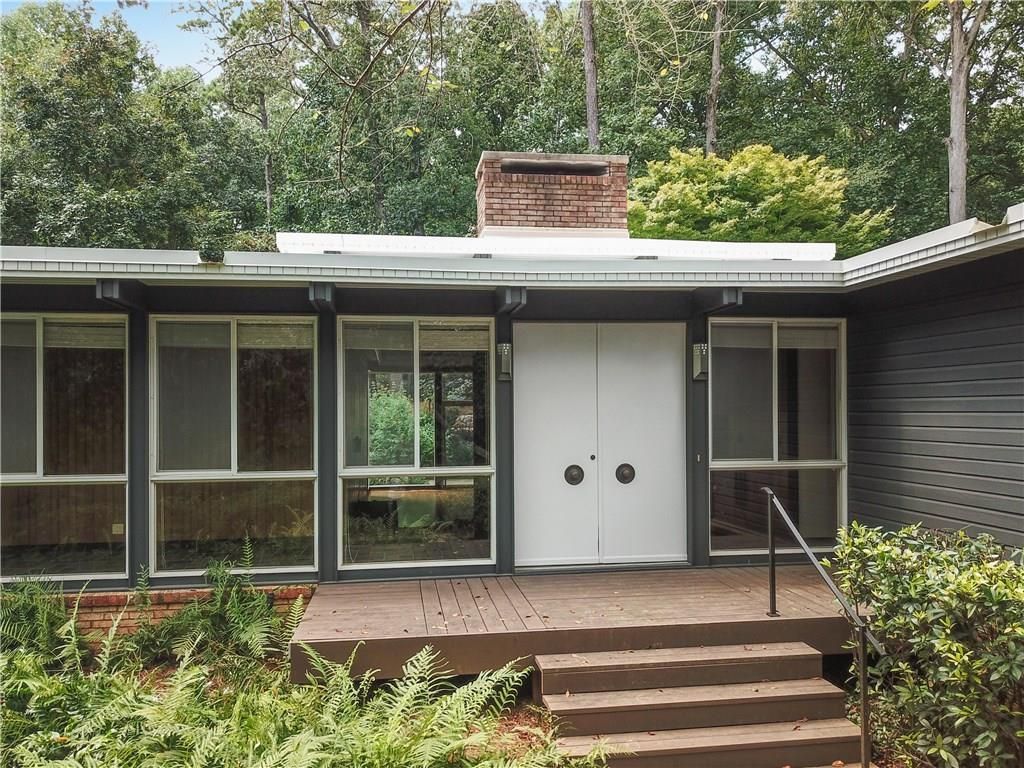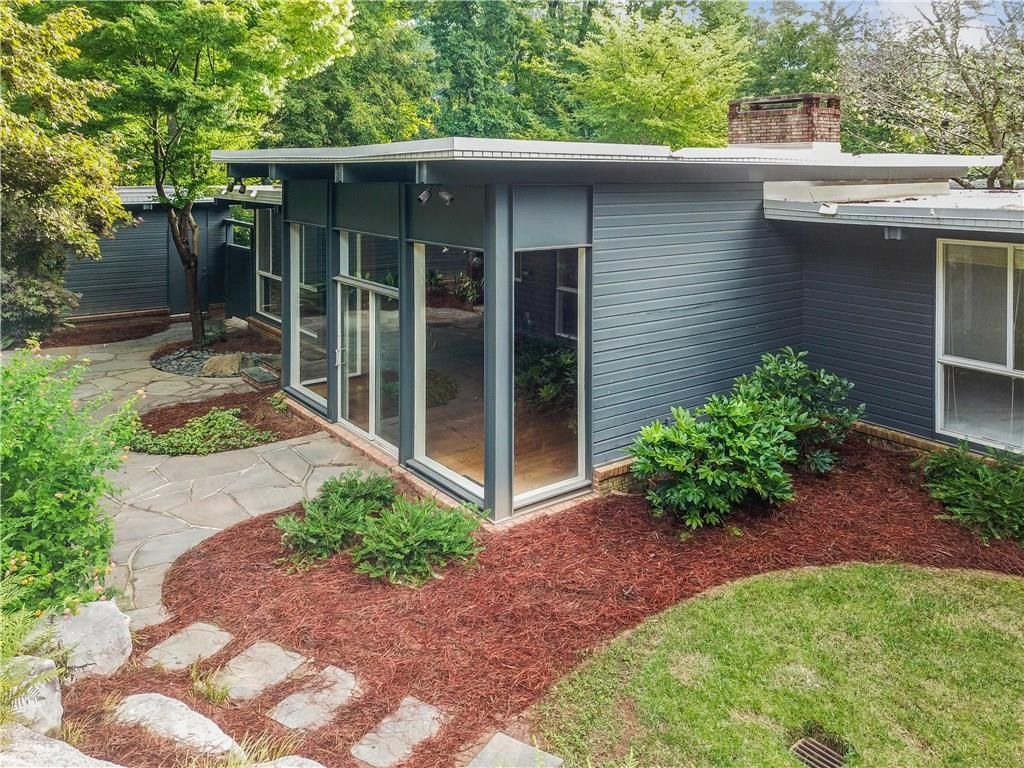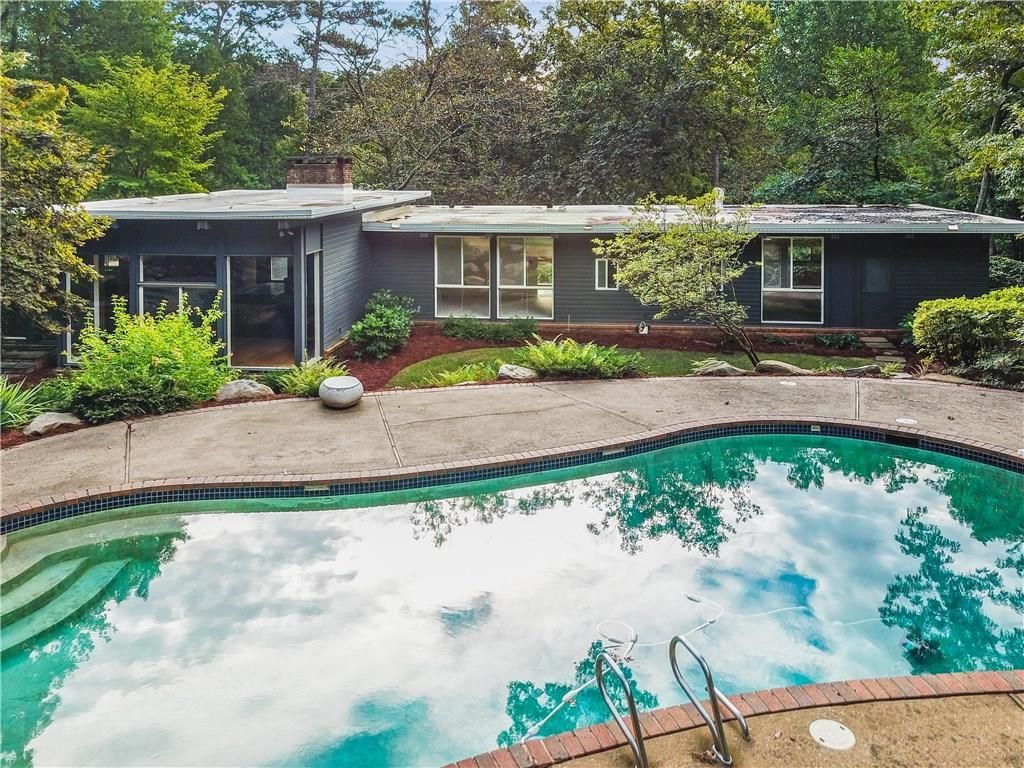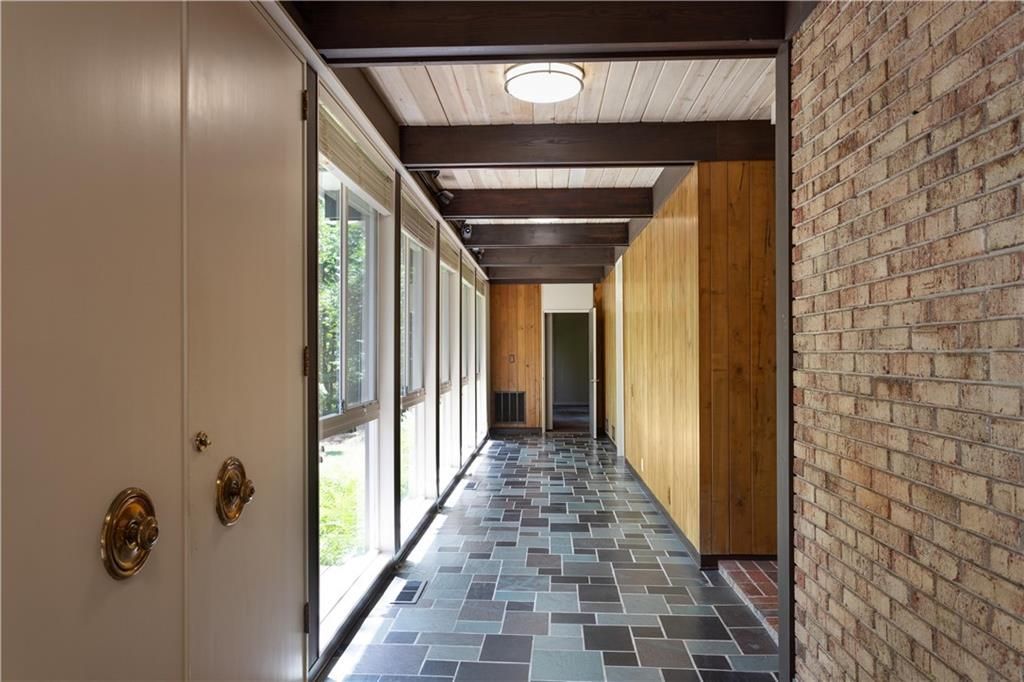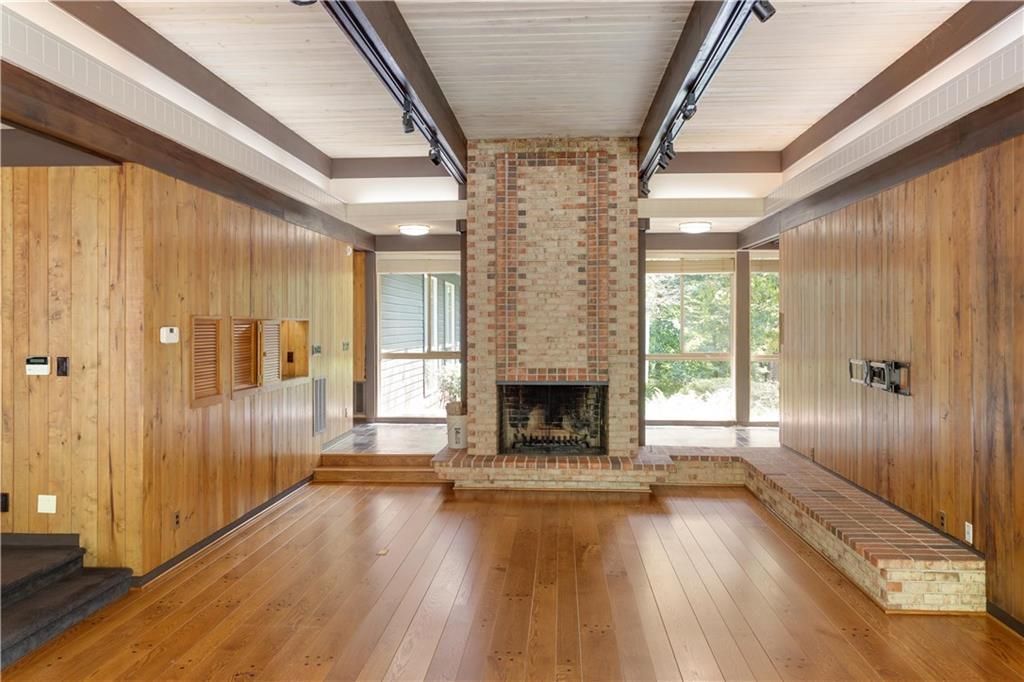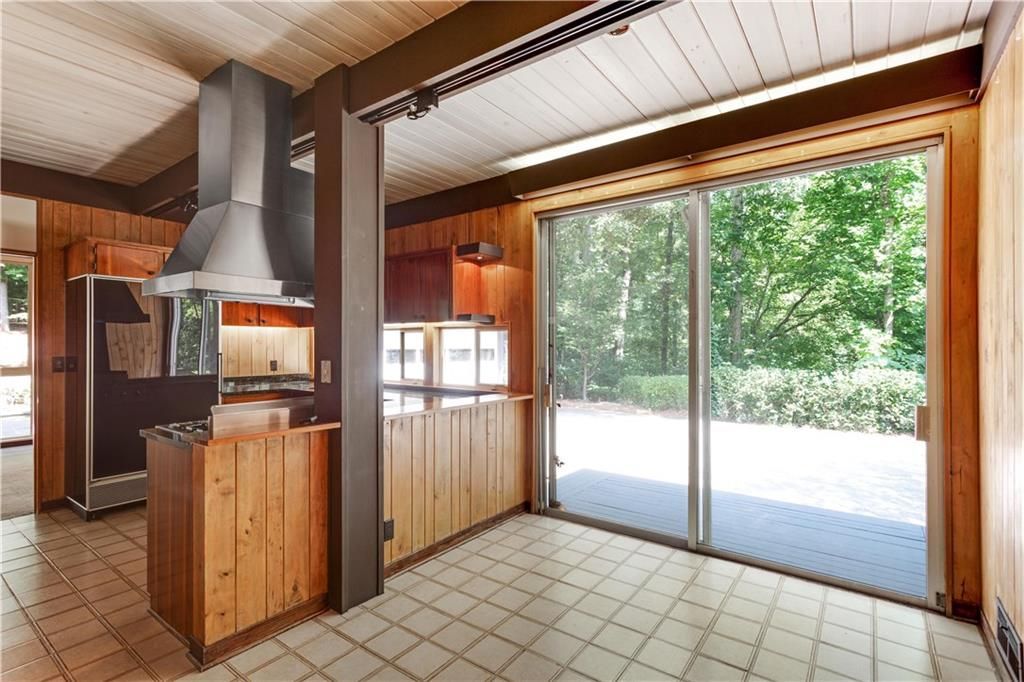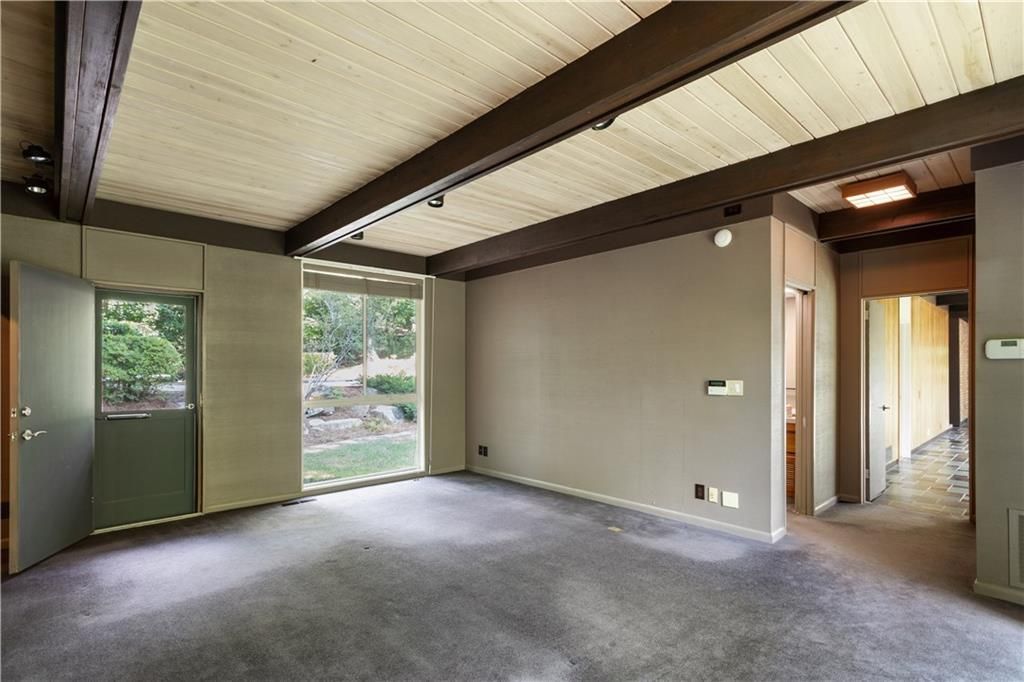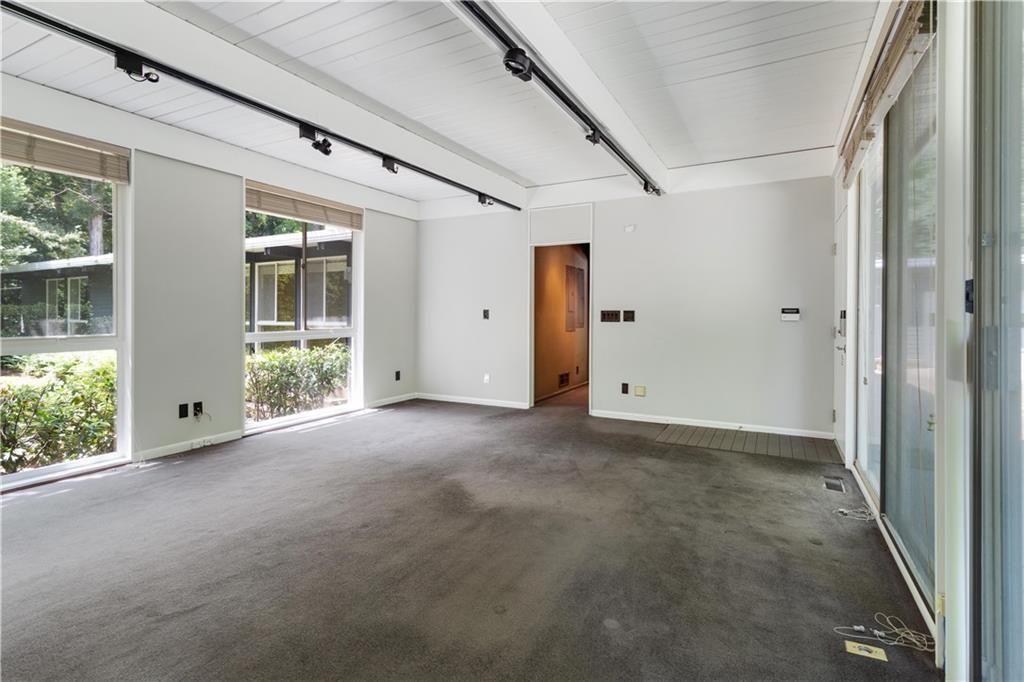 As you can see the exterior looks pretty fabulous and the interior is nice but there are some things that don't work. For one, we need four bedrooms, not three. And the kitchen layout is awkward and not conducive to modern day living.
Our plan is to take the existing den (labeled living room on the plan above) and split it into a corridor and a new bedroom to create a kids' wing.  This also creates a new axis in the house that plays off the existing corridor.  We plan to totally gut and reconfigure the kitchen to open it to the dining room. Here is our plan below.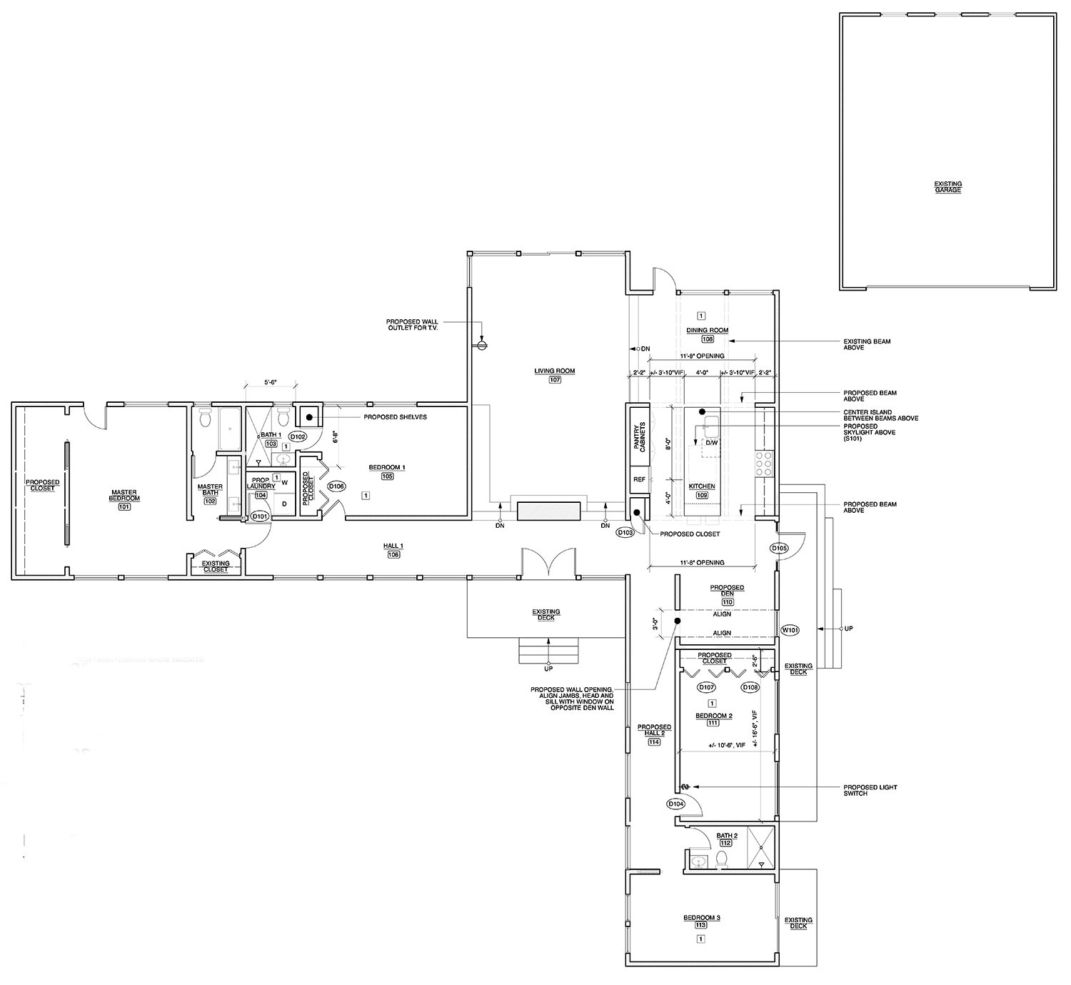 Why are we closing up the kitchen windows? Well, we are planning a second phase down the road and want to make our phase 1 changes with those in mind.  In Phase 2 we will be linking the existing garage with the rest of the house by way of what I am referring to as the "utility core" The new laundry room created in phase 1 will become a powder room and laundry will move to the utility area. The current garage will become a play room and bedroom and a new garage will be pushed forward from the existing. Here is the plan below.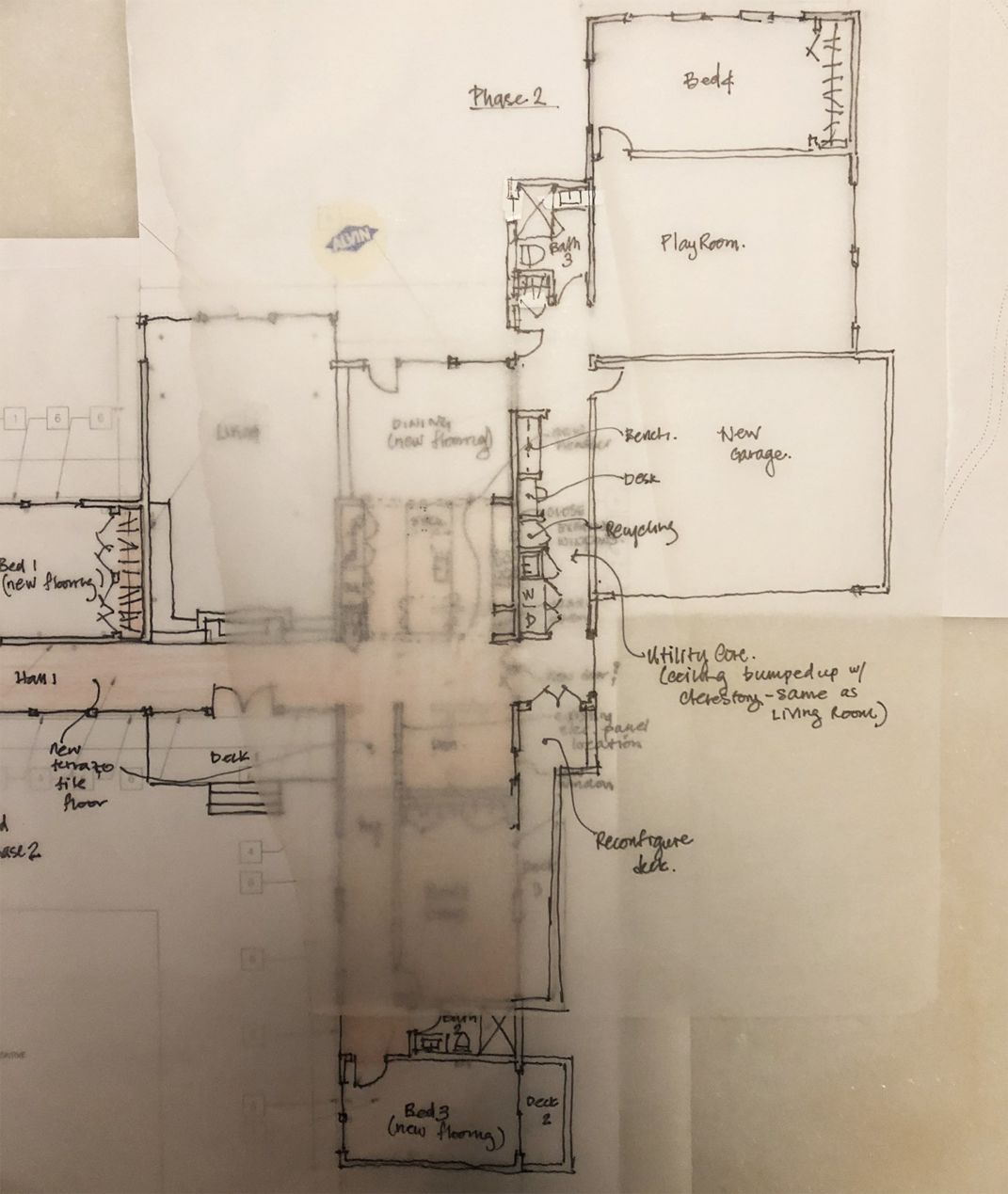 So the new kitchen will be mostly an interior space, though it will open onto the dining and back yard on one side and den on the other. Plus we will be partnering with Velux to add a skylight or two directly above our large kitchen island so the space will be flooded with light.
Can't wait to get started on the project. Stay tuned for progress photos, more concepts and ideas and final reveals down the line later in 2019!