Hi Everyone!  Jess Davis here.  Some of you may have seen the article on the Kitchn last week about my kitchen make over with chalk paint.  Today I thought I'd give you a few more details on the process – now that it's FINALLY done.  Hop on over to the Kitchn article to see why I chose chalk paint for the project. In the meantime here's a little refresher. If you recall, here is what it looked like before – a bad 90's flip. Plus the heavy Victorian decor from the previous owner.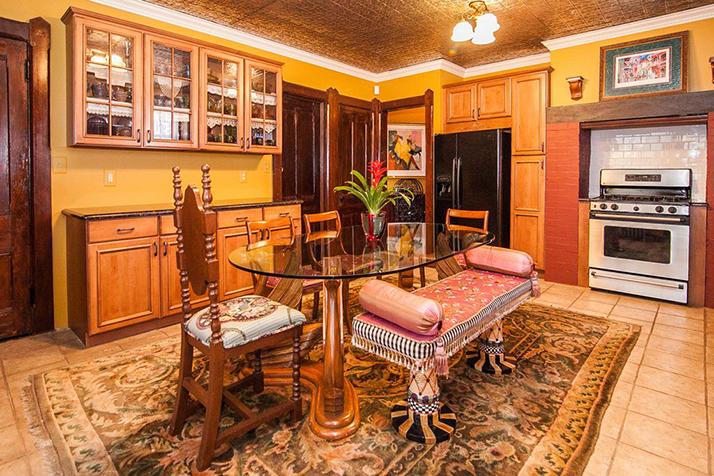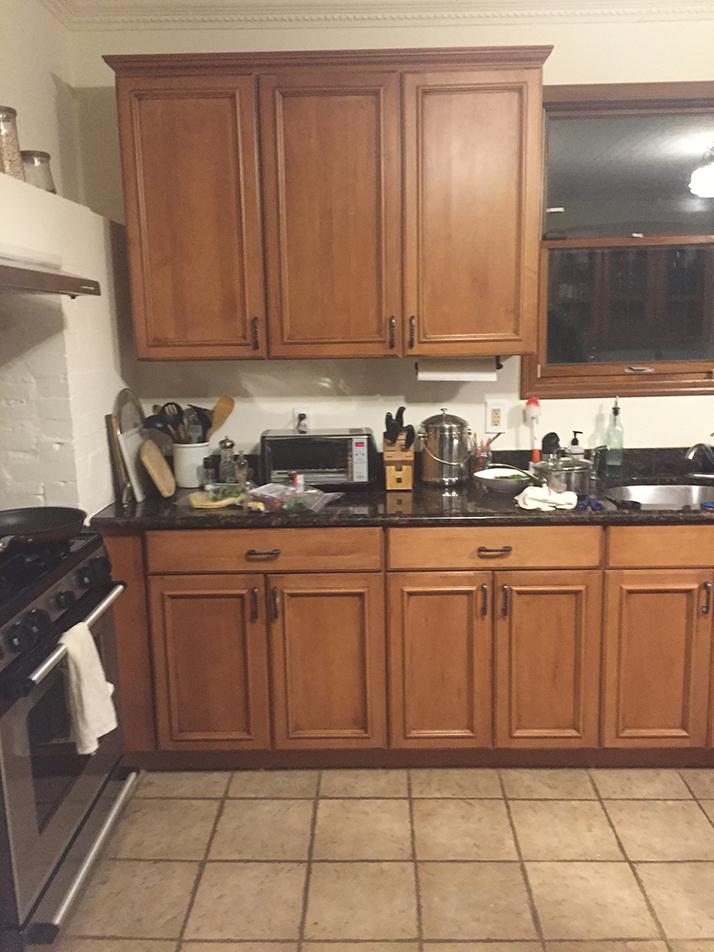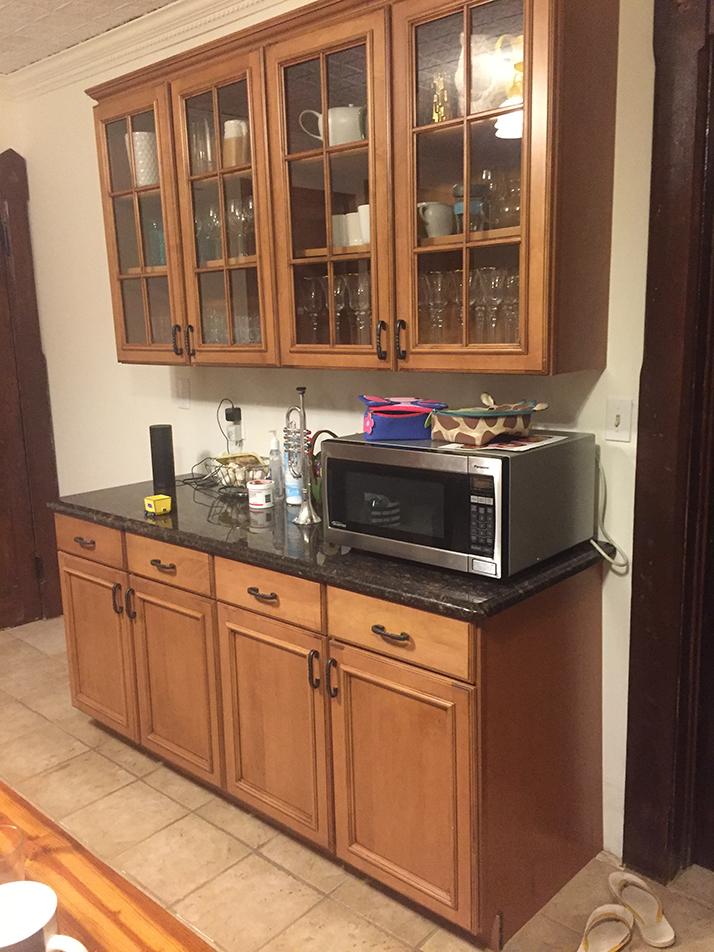 And here is my concept board (you can read more about the concept here)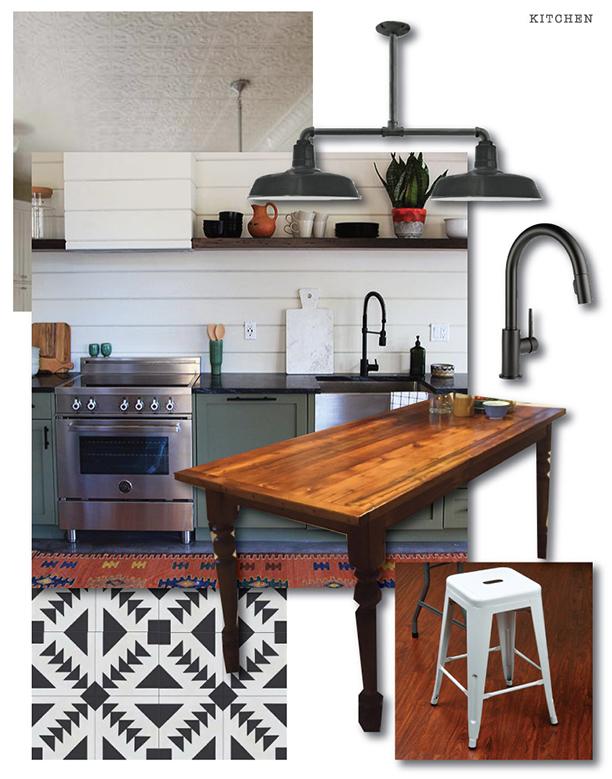 Progress with the chalk paint was slow and steady. I painted one bank of cabinets at a time over the course of a couple of months.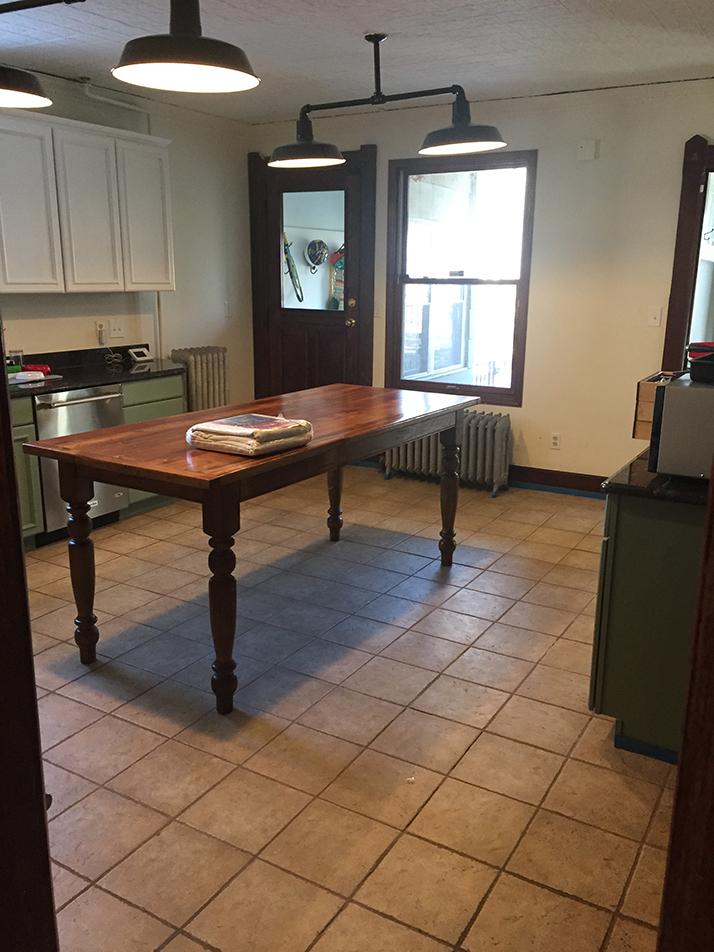 Next I took 3 days and painted the floor.  I had a couple of little helpers along the way.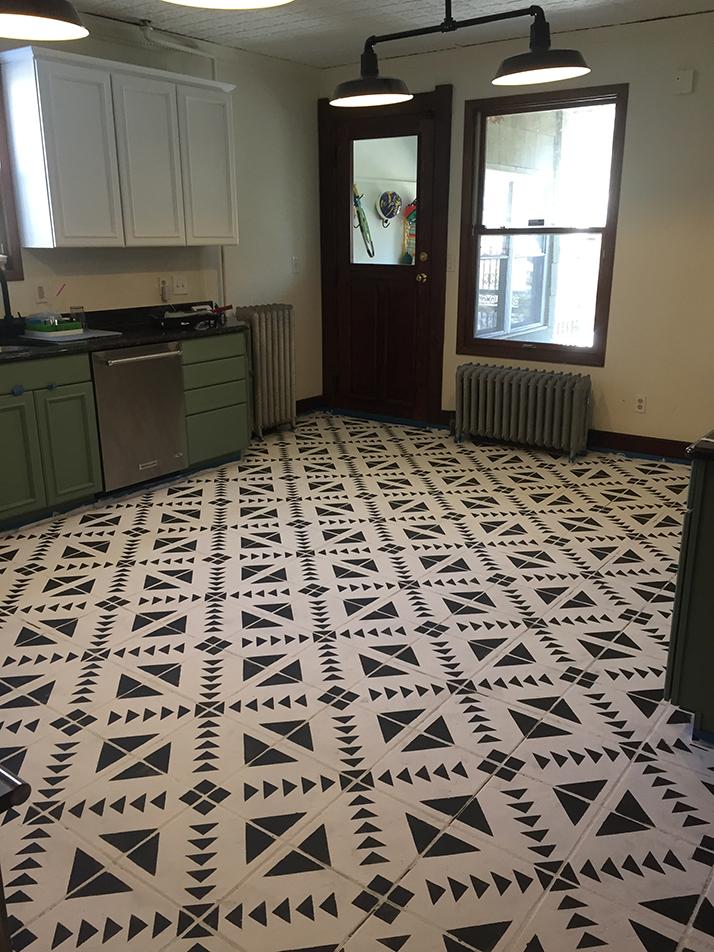 After that I waited a few months for my new Mod Series hardware line to come in and installed that, along with a penny round backsplash to finish the look.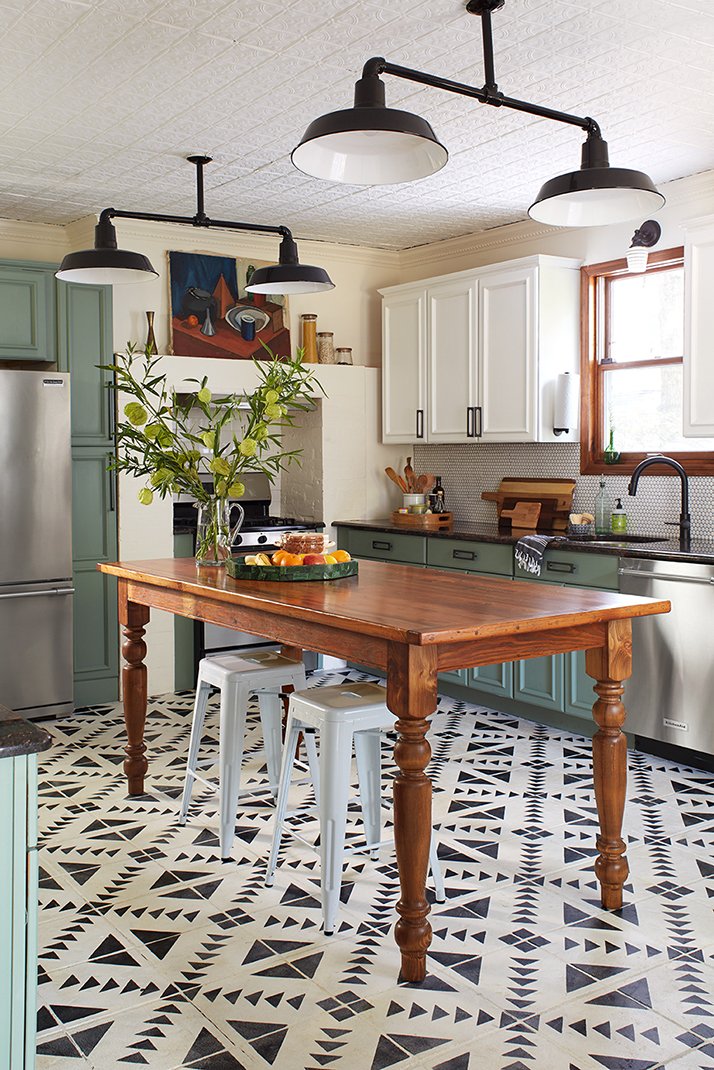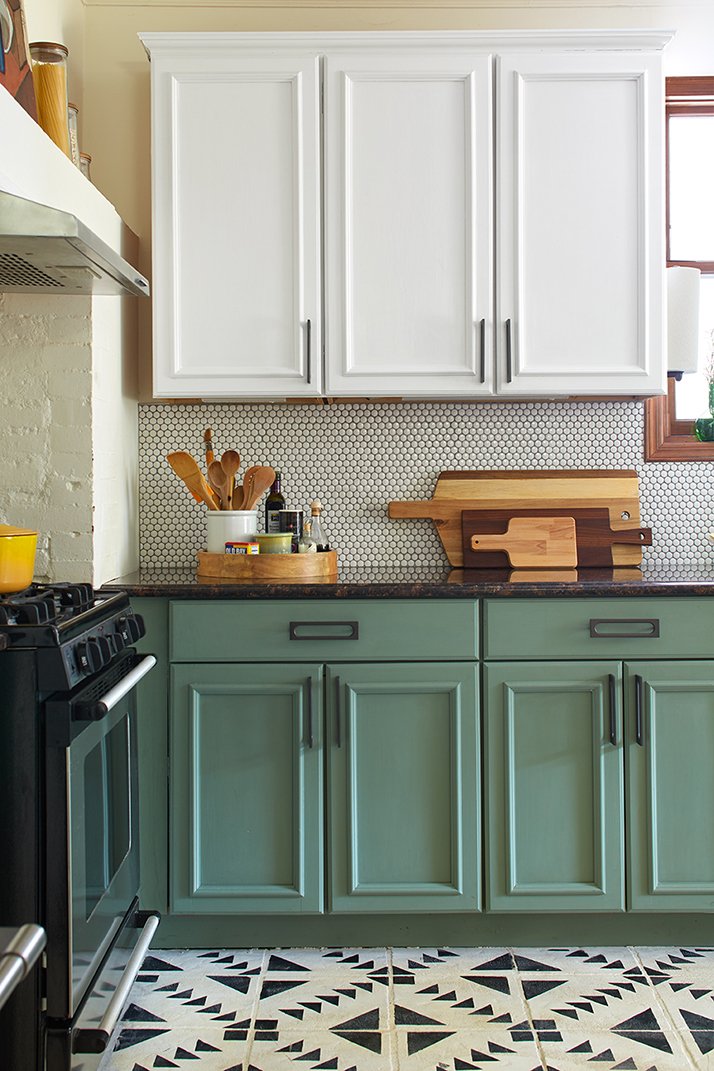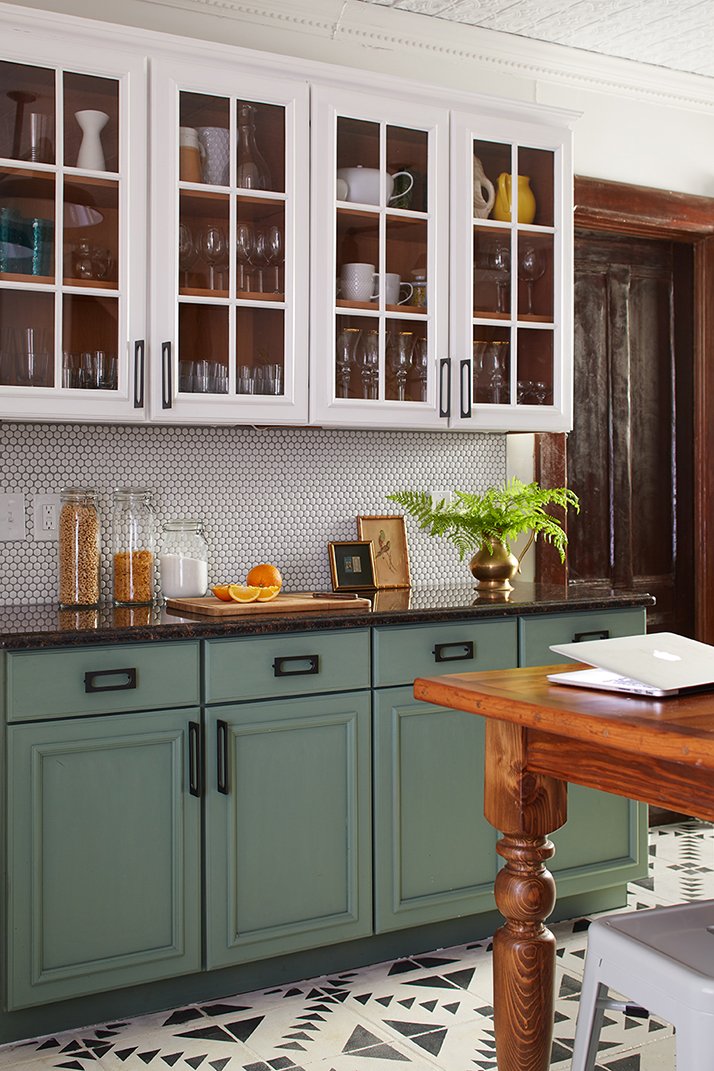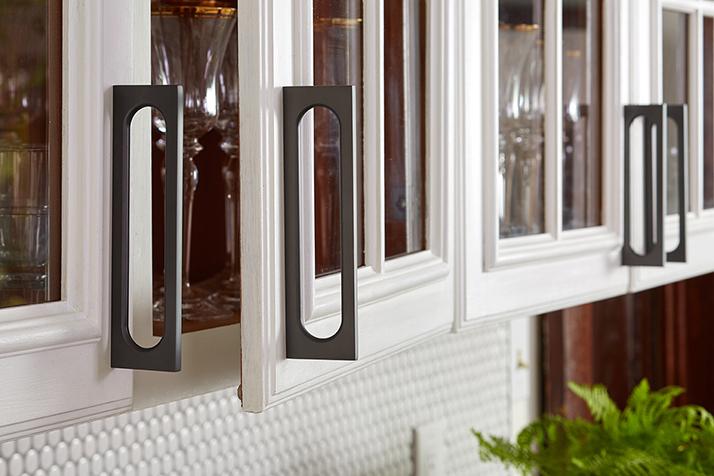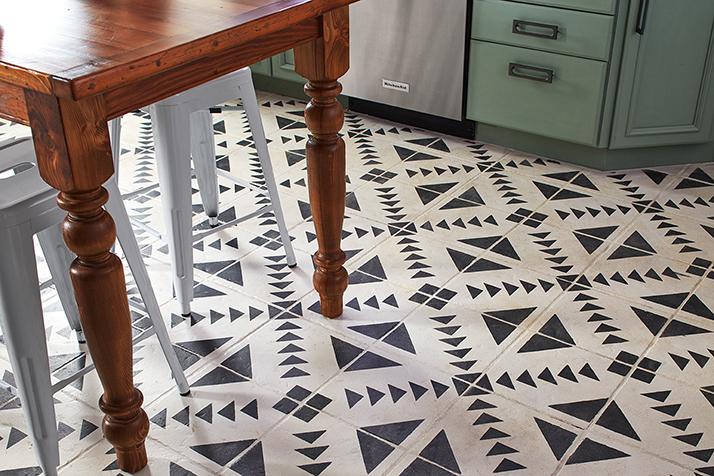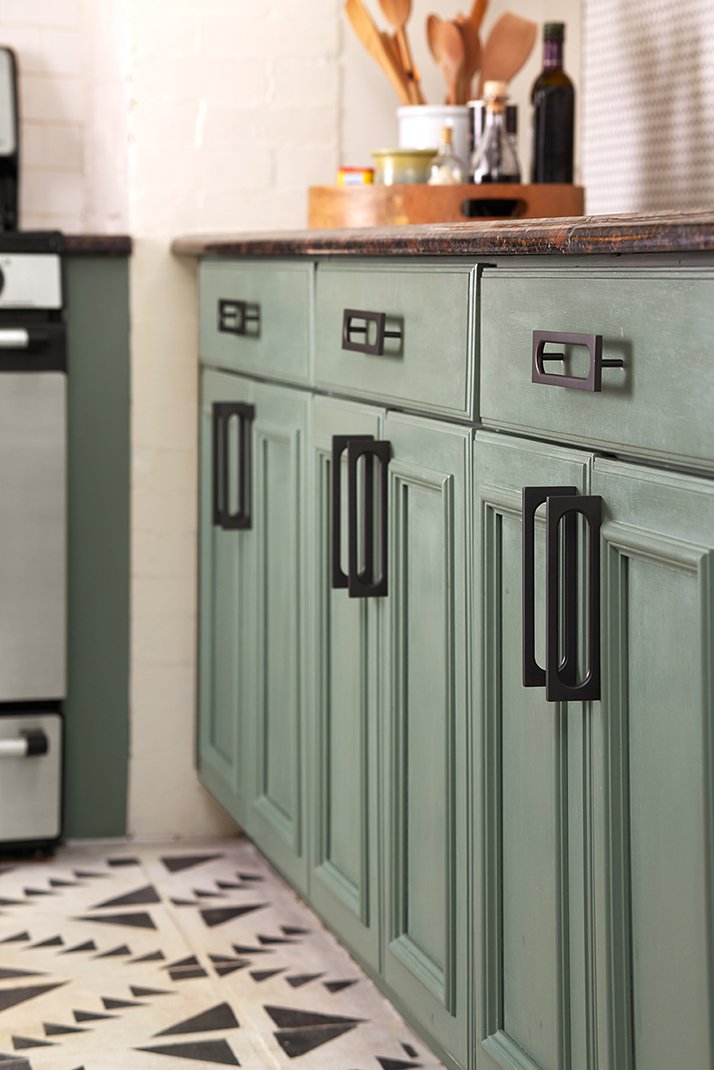 What do you think? I'm so happy it's done and really love the outcome.