The Wing Dumbo Post: Get the Look
Hi all, it's Kate Cabiltes!
 If you live in the NYC area, you may have heard about the recent opening of another location of The Wing, a women's co-working and community space. Similar to other shared work spaces like WeWork, this company is a female run haven described by one of its designers Hilary Koyfman as "kind of like Mad Men – without the men". While I am inspired by the concept, I am particularly in awe of the fun creative design of this space.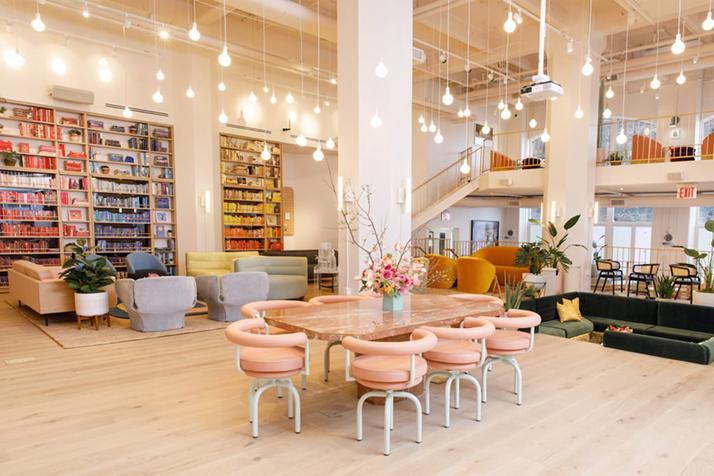 With a palette spanning the ROYGBIV color spectrum and furniture and decor that combines modern, art deco and mid century elements, this abandoned tape factory is a gem. A good deal of The Wing's signature (millennial) pink is used throughout and fun comfortable furniture is set up throughout the many communal collaborative spaces. One of my favorite elements is the library of books arranged by color, all by female authors.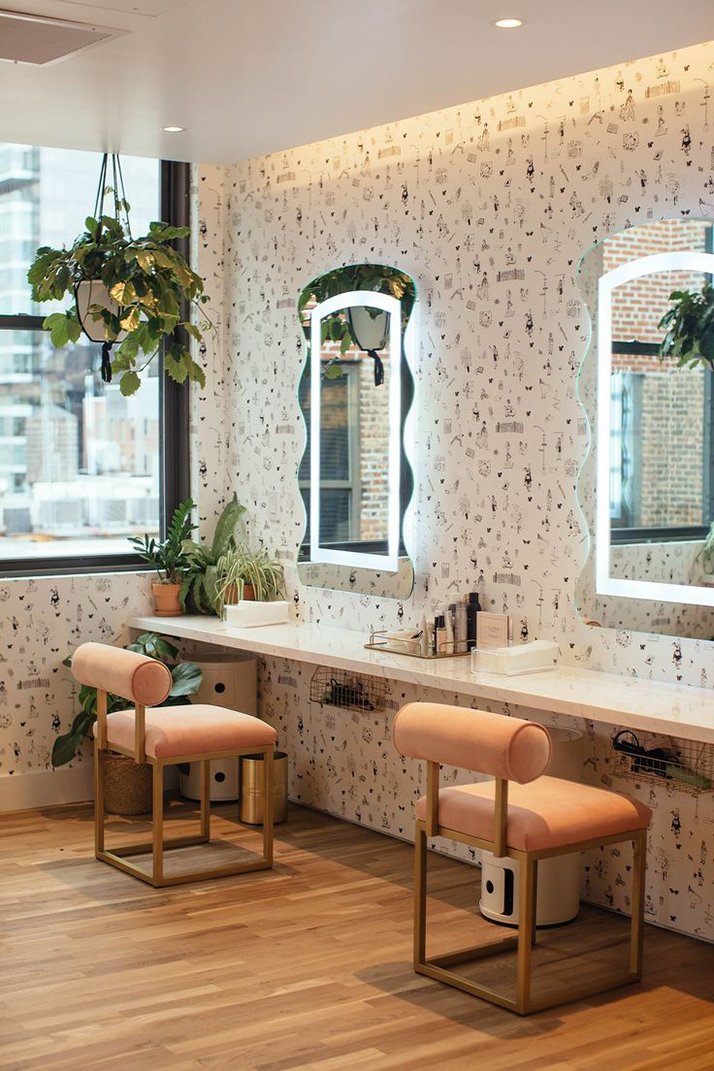 Here's how to get the look in your space…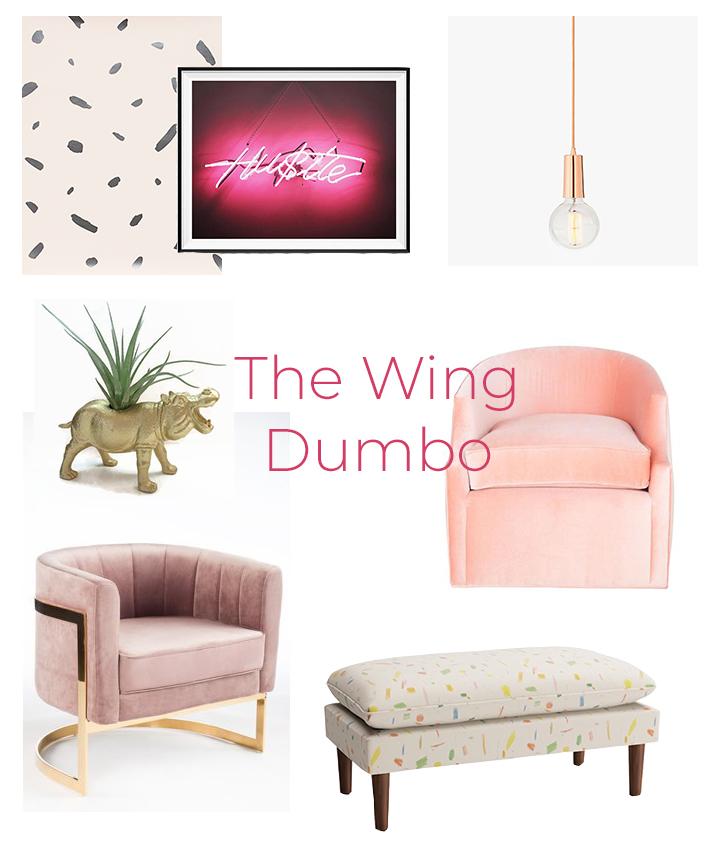 Pas de Trois Gunmetal on Blush Wallpaper via Juju Papers
Hustle Pink Neon Print via Etsy
Rose Gold Single Hanging Bulb via Amazon
Stevie Swivel Chair via Society Social
Pillow Top Bench via Maisonette
Mica Barrel Chair via Wayfair
Gold Hippo Animal Planter via Etsy
Inspiration image via Bklyner. and Pinterest