Trend Alert : Making Waves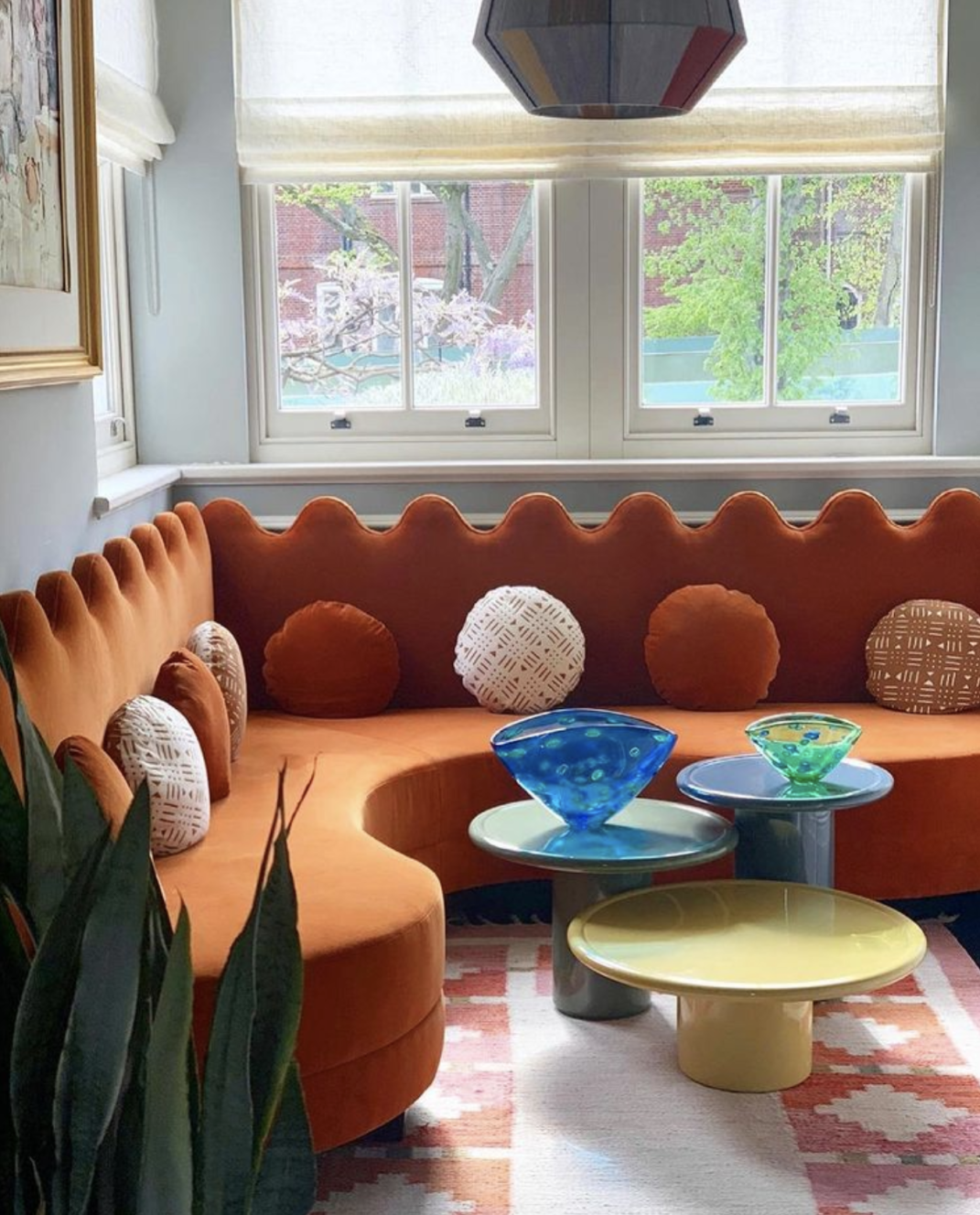 There is something so gratifying about when a curve nicely blends the formation of two different elements. After quite a (for lack of a better word) serious year, team Atelier Davis is loving the ease and fun of squiggly designs. After first noticing this trend, we can't unnotice it–but no complaints here! We love how twists and turns are making their way into the design of architecture, interiors, and products. And if you agree, you'll enjoy seeing these fabulous examples below.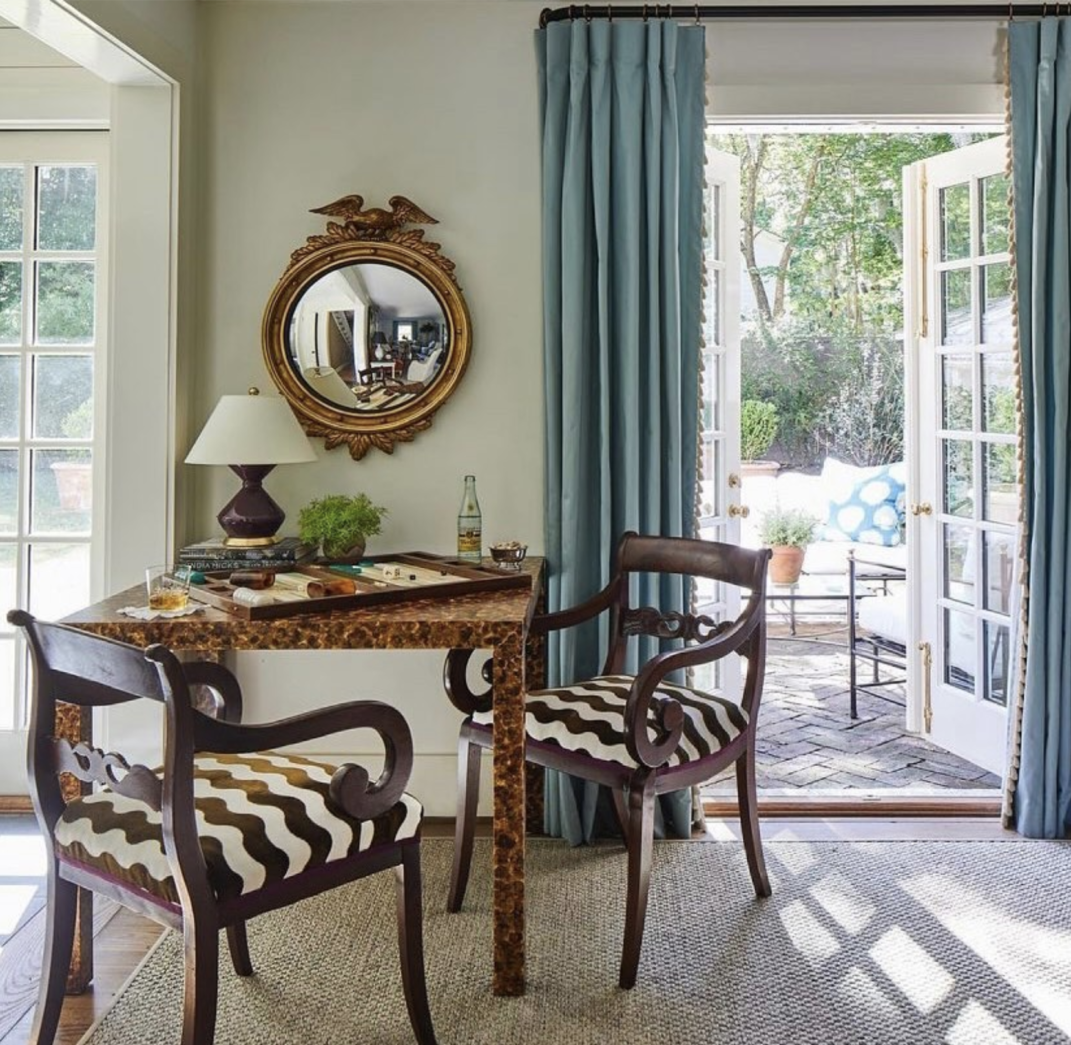 While this games-table space appears traditional at first, there's a bit of whimsy via Schumacher's fabric on the chair upholstery–aptly named "The Wave".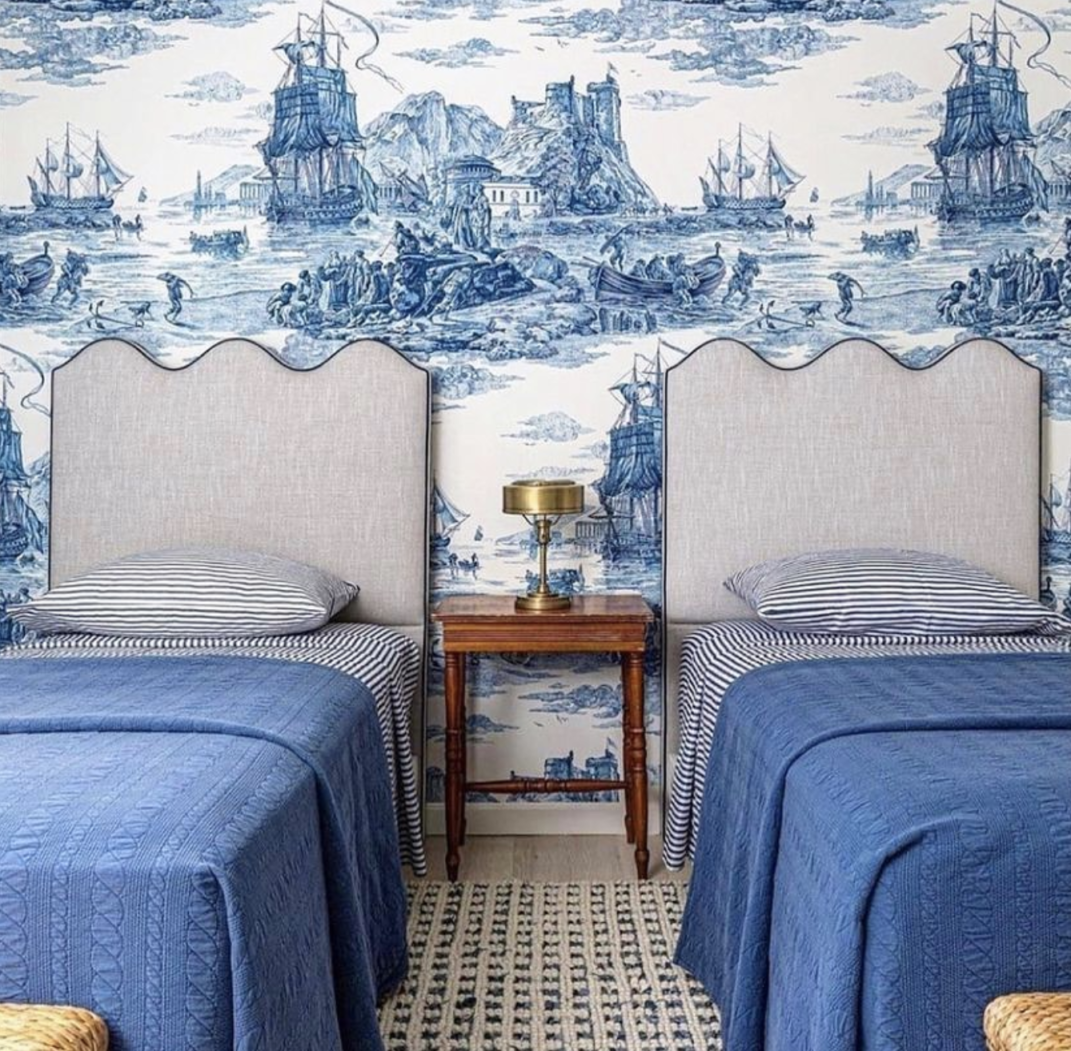 These beautifully piped headboards makes us think, are waves the new scallop? The curves here are a modern, and maybe even more whimsical take on a traditional scallop pattern.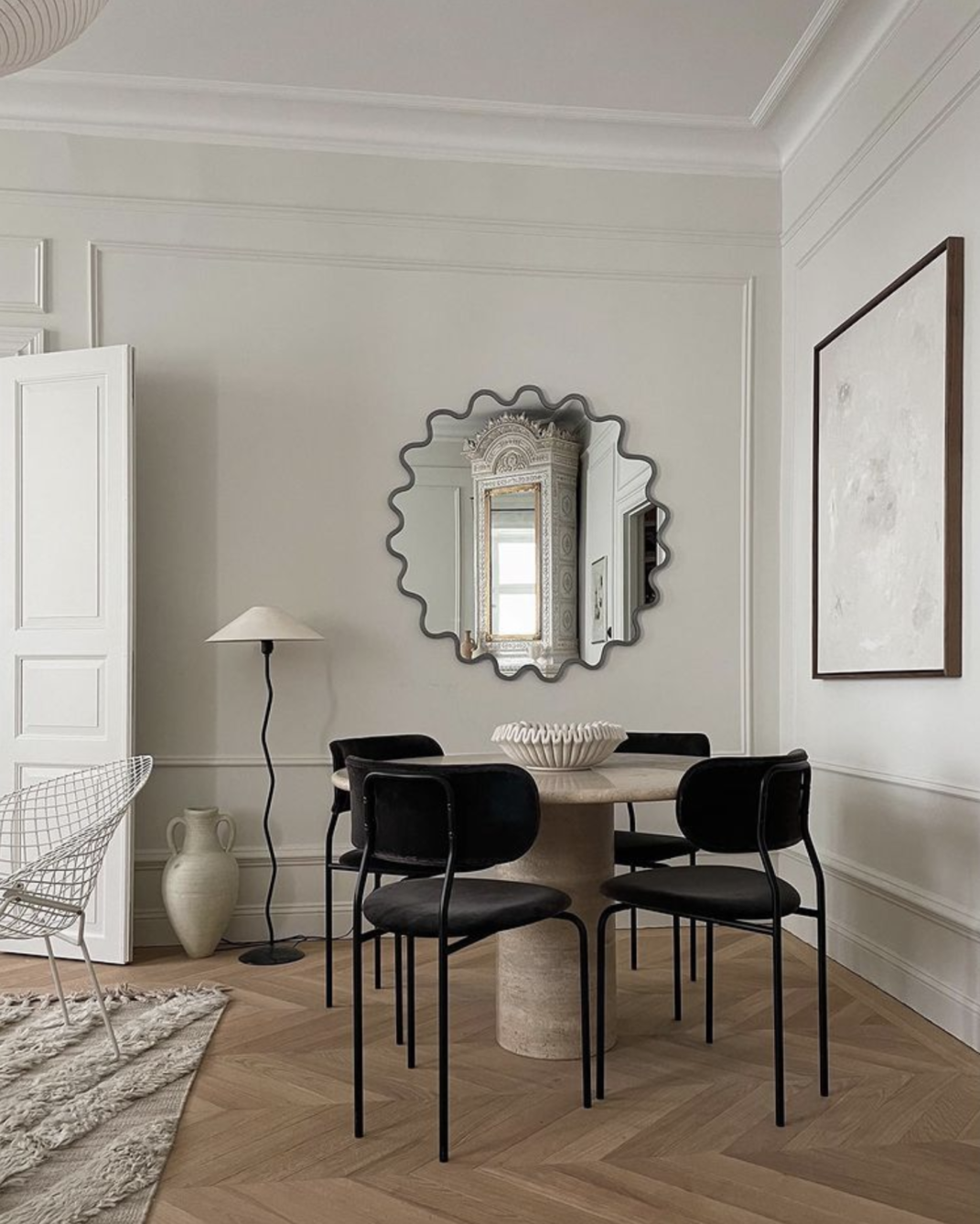 This Udiso Studio mirror designed by Sigfrid Billgren makes our hearts sing. It adds some fun even in the most serious of settings. Bonus points for the wavy floor lamp!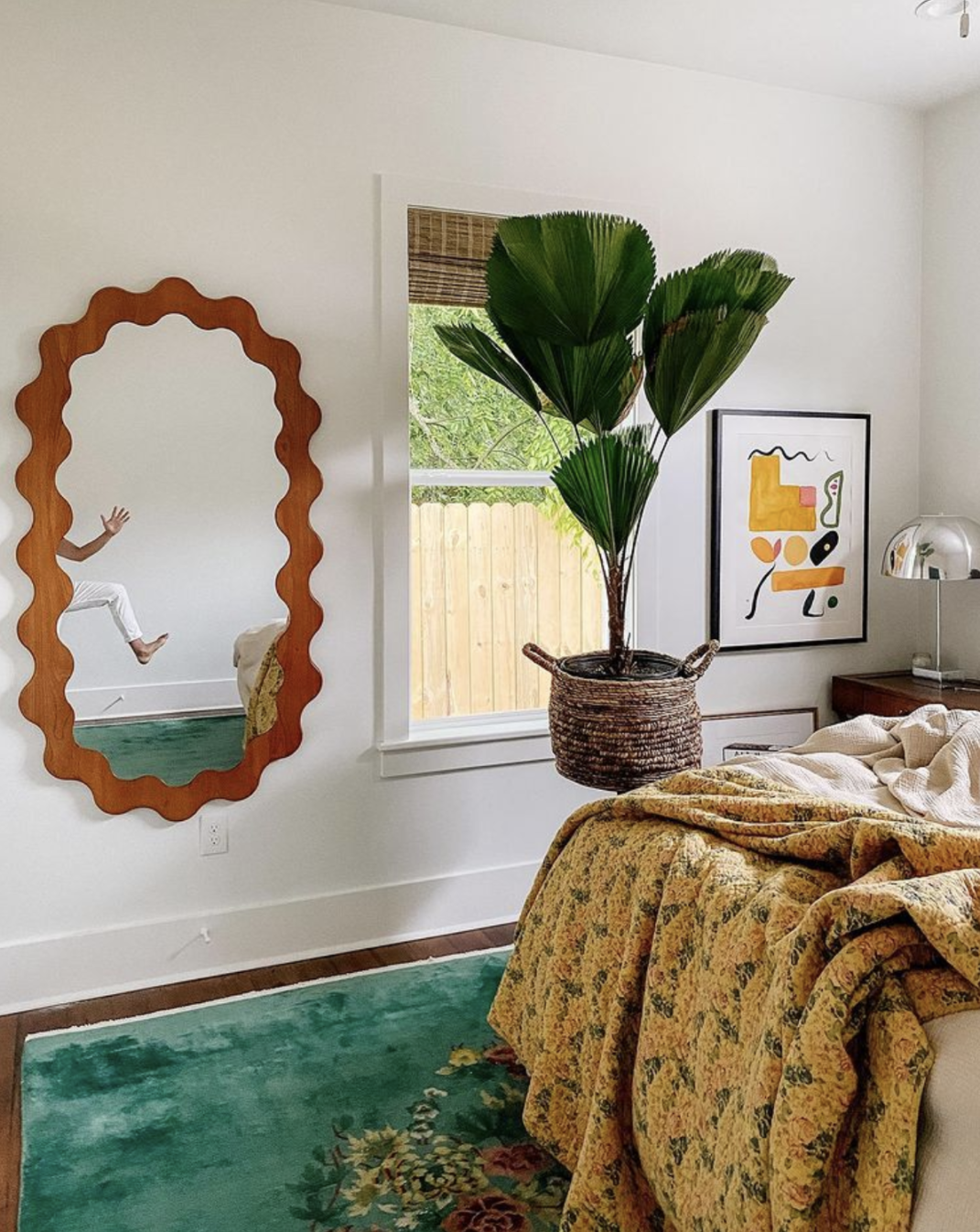 The stunner and fun of this space is this squiggly mirror, which clearly inspires cavorting poses. We also love how the wavey pattern makes a subtle repeat in the artwork.
Double wave for the win on this marvelous seating situation. Though the scalloped back of the sofa contrasts the "funky hump" of the throw pillow, we think that's what makes this pairing so successful.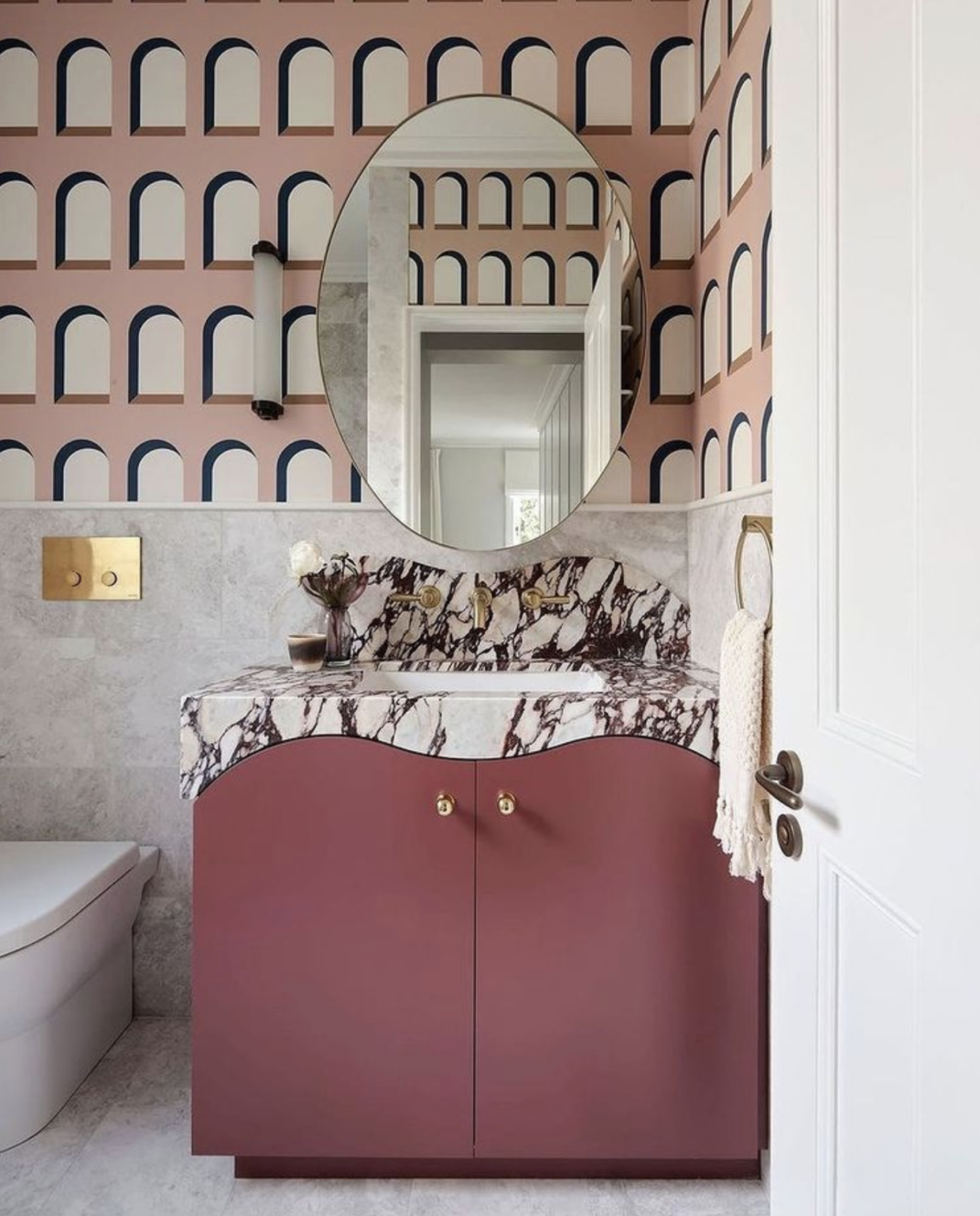 Lastly, nothing better reflects the "Classics" than an archway–repeated here in the wallpaper. But the brilliance here is how it's both contrasted and complementary to this stunning custom vanity.
To incorporate waviness into your space, simply add a piece that embodies just that. Here are some of our favorites: