Hi, Kate Cabiltes here!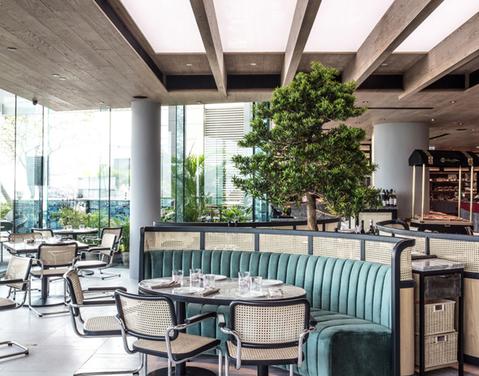 You design gurus may have noticed an uptick on social media of furniture shots resembling these banquettes and chairs in this image from the stunning La Rambla Restaurant in Hong Kong. Furniture caning is making a statement in many hot spots and is becoming an increasingly popular option among furniture retailers.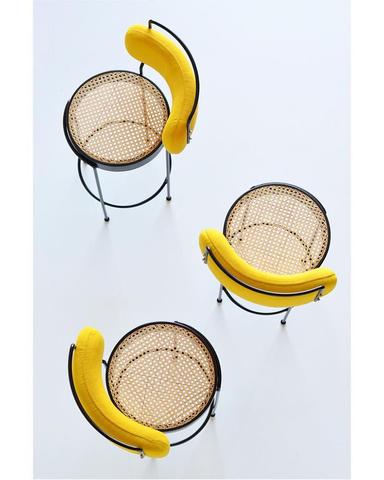 This beautiful look you see on chairs, tables and even beds is caning, which applies rattan vine to a piece of furniture. While it is similar to wicker and other natural fibers incorporated into furniture, cane is uniquely rattan, a more solid flexible vine. I personally love the texture that caning can bring to a piece and it creates a unique look, often cuing beach vibes.
Here is a look at some favorite cane furniture items currently on the market…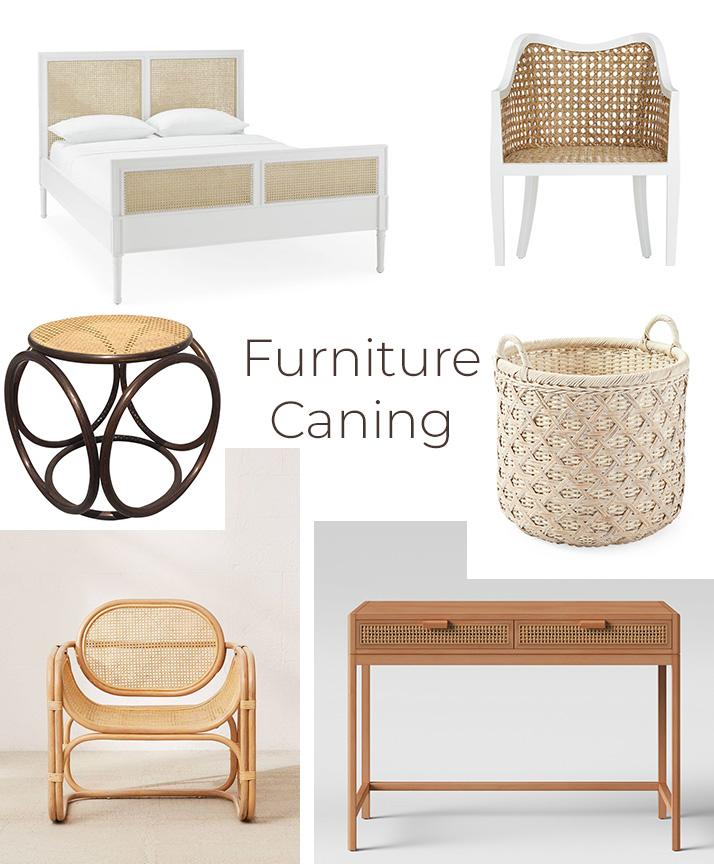 Harbour Cane Bed via Serena & Lily
Tayabas Cane Side Chair via CB2
Sag Harbor Basket via Serena & Lily
Michael Thonet Stool via 1st Dibbs
Caned Writing Desk via Target
Marte Lounge Chair via Urban Outfitters
Inspiration images via Restaurant & Bar Design Awards, Gustavo Bittencourt