Trending: Geometric Patterns
Hi all, it's Kate Cabiltes!
Geometric patterns are quite popular in the world of interiors and fashion these days. I've been seeing more and more geometric patterns popping up on the fabric of both clothing and upholstery. These fun prints add such personality and a room can easily be filled with items in a few different patterns. Not only are geometric prints becoming increasingly more popular for upholstery but it's also trending on decorative accessories as well. I'm loving the inspiration image from Rue Magazine– it's filled with layers of texture and color and that ottoman is just dreamy.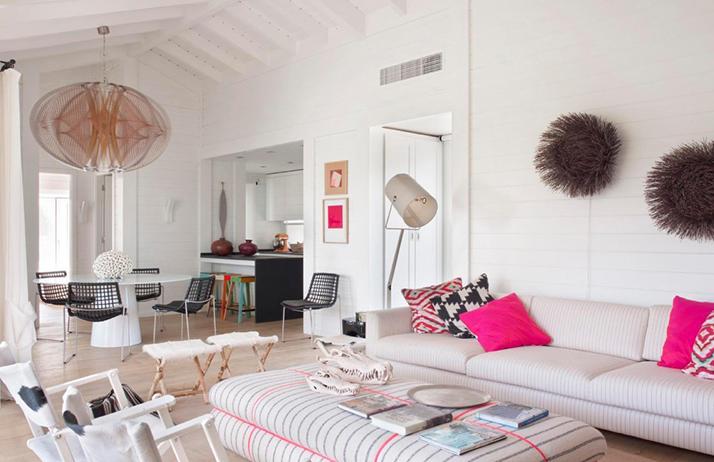 Here is a roundup of some favorite geometric patterned pieces for your home…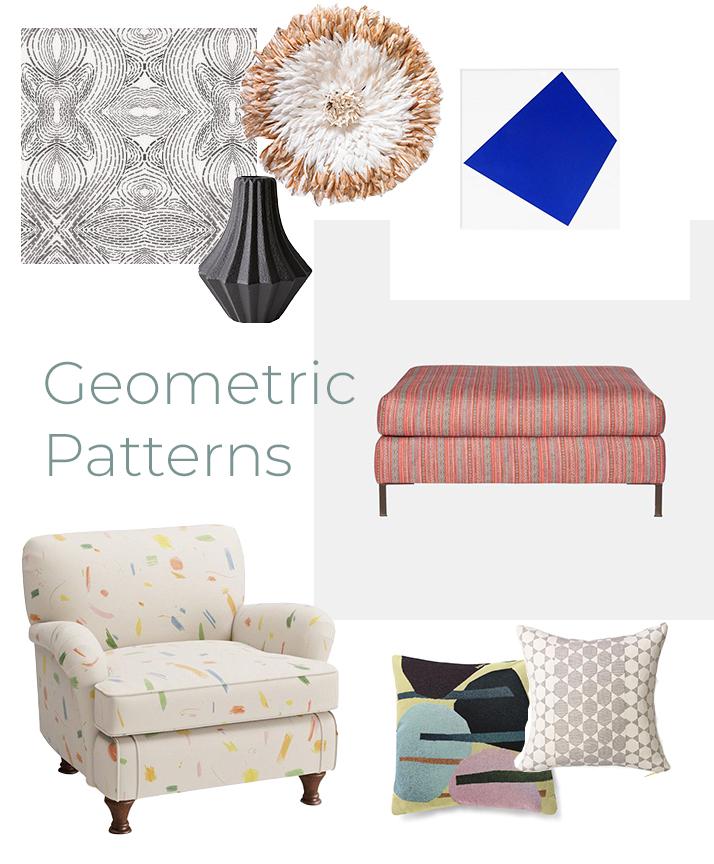 Twisted Stitcher Wallpaper via Abnormals Anonymous
Sia Black Vase via CB2
Juju Hat via St Frank
Blue Shape Artwork via The Maryn
Radley Ottoman via Collyer's Mansion
Biddew Noir Pillow via St Frank
Tapestry Pillow via Viso Project
Kids Club Chair via Maisonette
Inspiration images via Rue Magazine