Hi all, Kate Cabiltes here!
The idea of layering rugs has been on my radar for the past year or so as it seems like the ultimate answer to drab rug problems. If you have an old rug or carpet that needs livening up, throwing a smaller piece over it seems like a fun – not to mention practical – solution. I love the idea of draping a stylish hyde rug over a larger natural rug like jute, abaca or sisal like in the photo below. 
This super affordable hyde rug
 would certainly do the trick over a jute number.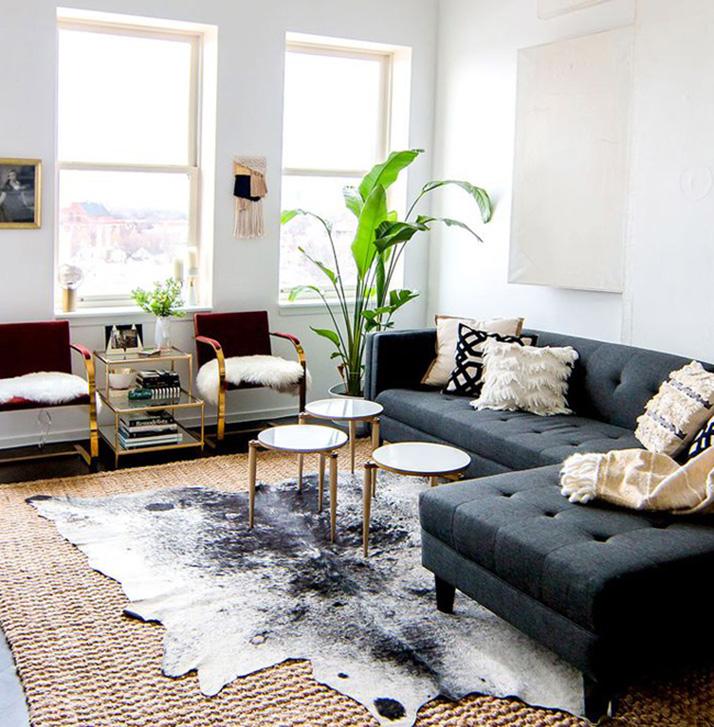 On a more practical note, layering rugs can help to define spaces. In the photo below there is a very small rug or mat indicating the spot where this master bedroom owner would get out of bed yet they have a much larger area rug to designate the entire sleeping area. I've also seen the top rug layer brilliantly used to define the changing table area of a nursery, the foot of the bed or a sitting area of a living room or study.
Here are some favorite rugs for layering…