Trending: Minimalist Organization
Hi all, it's Kate Cabiltes!
A pack rat by nature, I find myself in awe of minimalist design and Marie Kondo decluttering methods. While minimalism is truly a lifestyle that must be committed to, I think that a good way for those minimalist-challenged types to start is selecting simple but well-designed pieces to organize spots in your home. I've rounded up some modern thoughtfully crafted favorites to experiment with, all of which are as pretty as they are useful.
Here is a roundup of some favorite minimalist pieces to organize your home…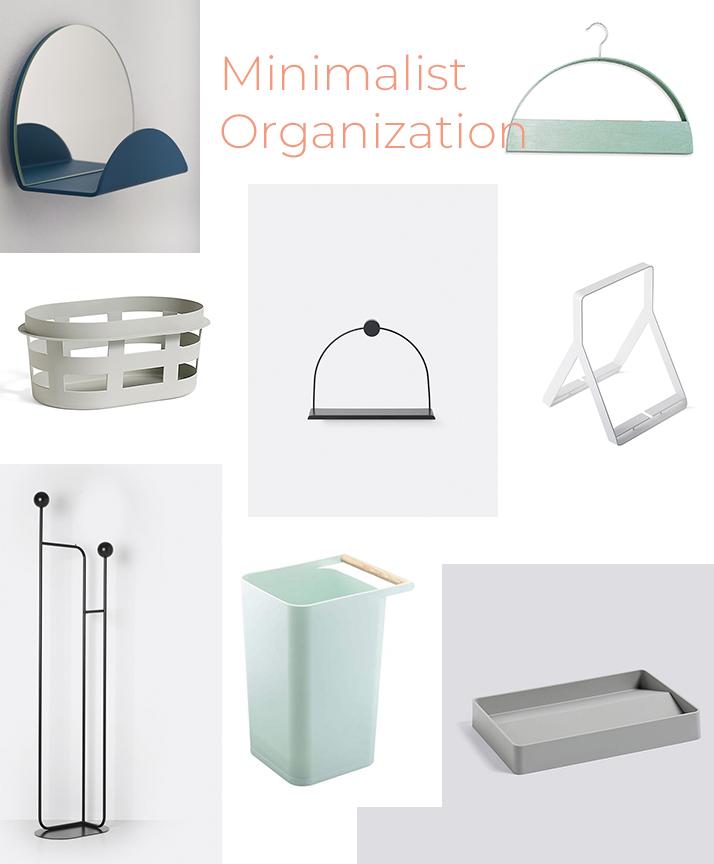 Constellation Mirror via Formae Collection
Element Hanging Shelf via MoMa Design Store
Tower Magazine Rack via Design Within Reach
Split Tray via Hay
Yamazaki Como Trash Can via Amazon
Pujo Coat Stand via Ferm Living
Laundry Basket via Hay
Bathroom Shelf via Ferm Living
Inspiration images via Remodelista