Trending: Scandi Style Kids Bedroom
Hey, Kate Cabiltes here!
The scandi style look for kids bedroom and playrooms has been going strong for some time now. Known for their clutter free, minimalist look, Scandinavian room styles are naturally sought after for kids spaces – which typically tend to be huge on clutter and "stuff". With some bright pops of color and timeless shapes or images, it's hard to go wrong with a scandi style look for any space.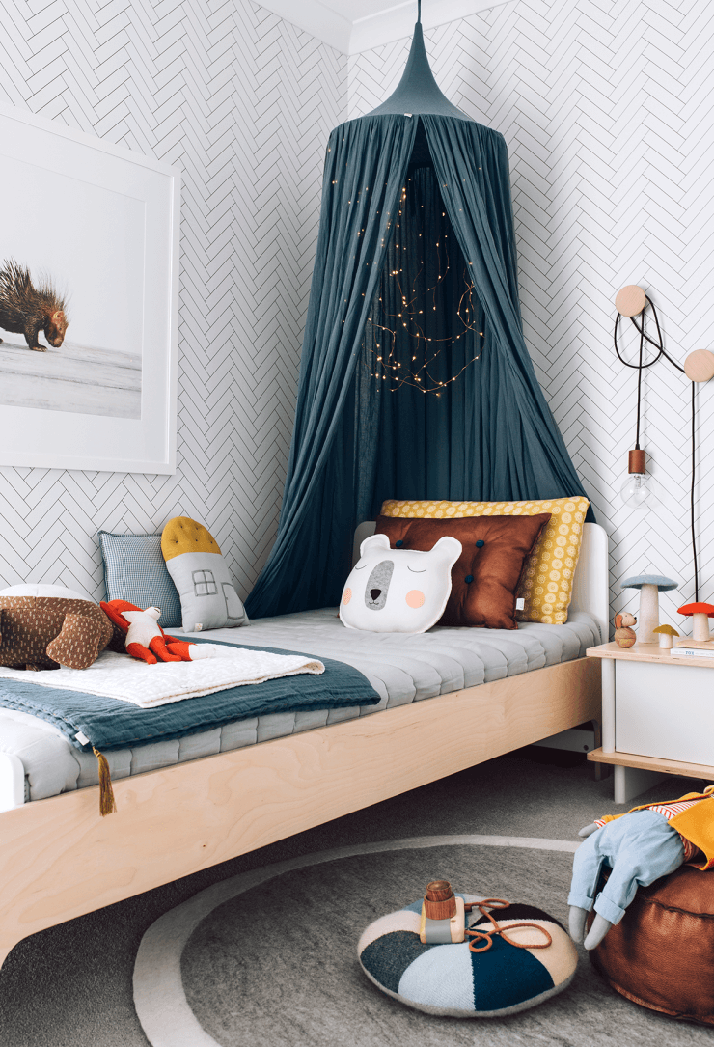 Here is a roundup of some scandi pieces for your kids bedroom…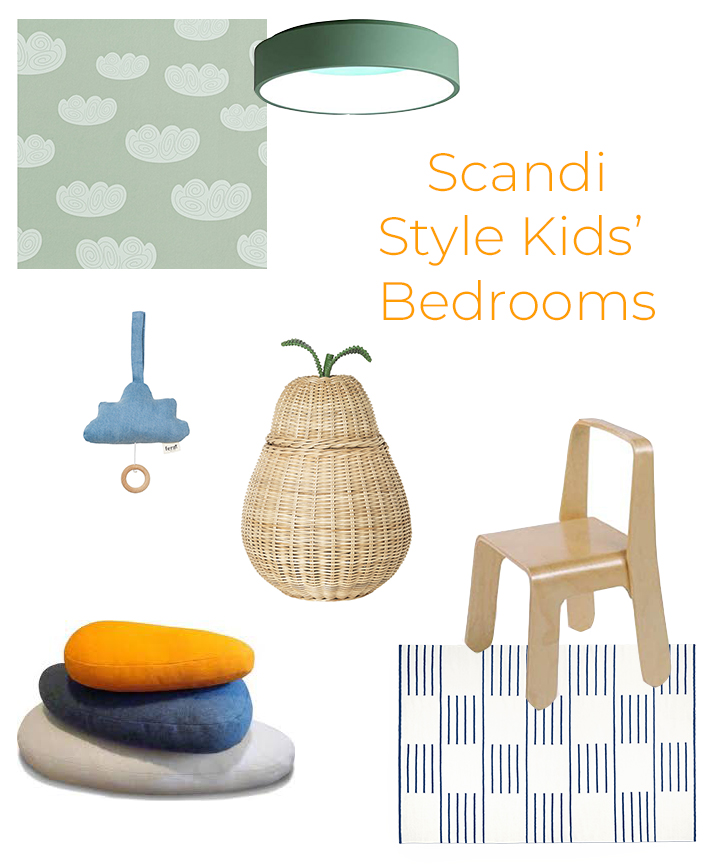 Kids Cloud Wallpaper via Fawn and Forest
Modern LED Ceiling Light Flush Mount via Amazon
Look-Me Chair via Amazon
Classic Cream/Blue Rug via Nordic Knots
Throwing Stones Floor Cushion via 2Modern
Denim Cloud Music Mobile via Babyshop
Pear Braided Storage via 2Modern
Inspiration images via Pinterest