We're Hiring at the Nest!!!!!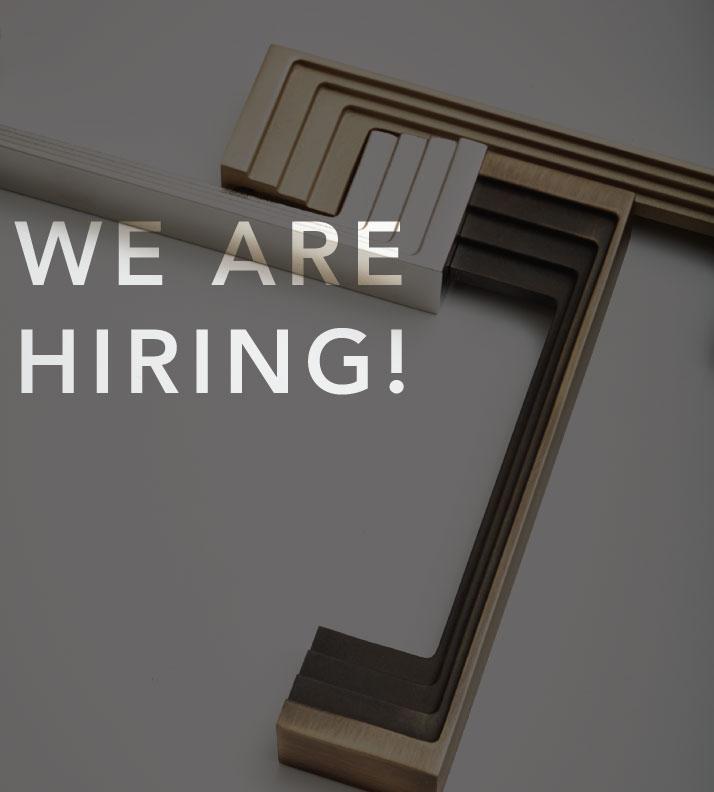 HOORAY! Our business is growing and we are expanding our team! See below job descriptions and please reach out to jess@neststudiocollection.com with your resume and which position  you are applying to.  And if you know of anyone who would be our ideal person, please give them a holler.
SALES / PRODUCT REPRESENTATIVE
Nest Studio is seeking a part-time or multi-line sales rep to showcase our product to residential and hospitality designers and firms in the tri-state area – specifically focused on high-end designers in New York City. The position is part time and would include a base salary plus commission. This role is ideal for someone who comes with existing industry knowledge and relationships and who fits with our company culture, but might be seeking part time work or an additional line to represent.
JOB REQUIREMENTS
Working knowledge of the residential and hospitality design industries 
Existing relationships with high-end residential and hospitality designers and developers 
Excellent sales skills and record 
Excellent verbal and written communication 
Understanding of the social media landscape as it relates to design 
Proficient with back-end sales and contact management systems and ERP's including Salesforce 
Excellent design knowledge and taste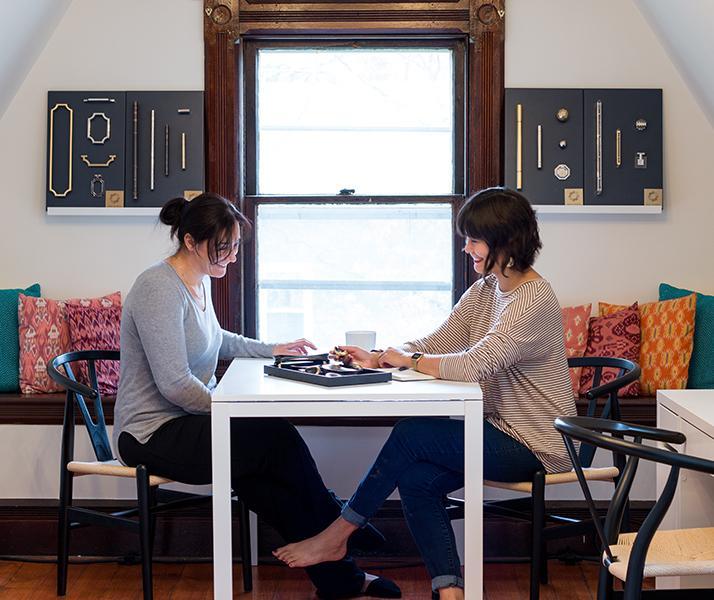 QUALITY CONTROL / SHIPPING SPECIALIST
This is a part to full time position supporting our Inventory Manager with receiving, quality control, shipping and admin.
JOB REQUIREMENTS
Receiving: moving and unpacking boxes
Breaking down boxes
Quality Control: Unwrapping and inspecting hardware, rewrapping, counting
Shelving hardware in bins on shelves and putting any excess away in back bins
Picking and packing hardware for Fedex / UPS pickup
Filing
Possible other duties include, entering hardware received into back end inventory system
Printing shipping labels
Ordering shipping supplies
QUALIFICATIONS
Able bodied
Extremely detail oriented
Quick study
Understanding of cloud based softwares and POS systems or ability to learn
Willing to get hands dirty
Team oriented
HOURS
20-40 hours a week. Hours will be consistent but flexible in terms of what the schedule will look like. Ideally starting at 5+ hours x 4 days a week.

ABOUT OUR COMPANY
Nest Studio is a boutique hardware company specializing in uniquely designed cabinet hardware and bath accessories for the luxury marketplace. The designers at Nest Studio develop innovative products that involve mixed materials and high-end finishes in a variety of sizes and applications. With the ability to forecast trends before they happen and the nimble production and sourcing capabilities of a small firm, Nest prides itself in being able to produce small runs, unique finishes, and bespoke items that are at the forefront of design. Nest Studio works with a variety of design firms, customizing pieces for both residential and hospitality projects. The brand's team of product designers and engineers strive to create designs that allow for the perfect blend of form and function.