Moodboard Monday : Behind the Scenes of Jess' MidMod Phase II
Jess here! It's time for another #moodboardmonday, and this one is a special edition. Check out these schemes for my #hotlantamidmod renovation phase 2.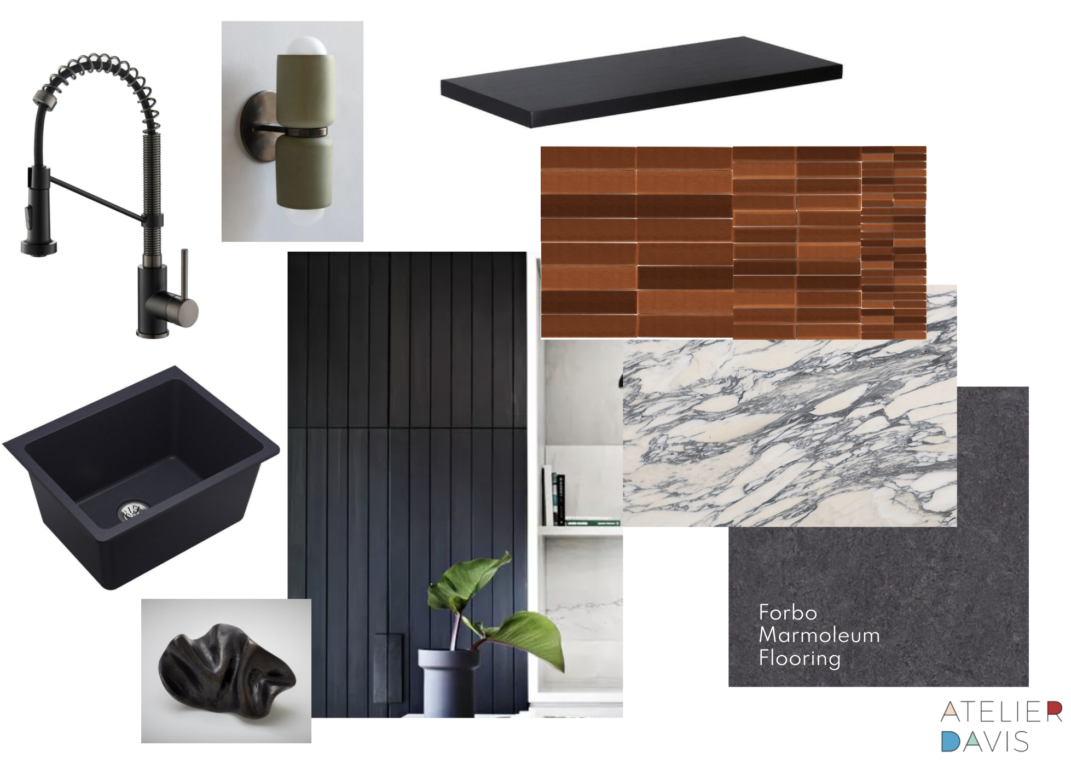 KITCHENETTE. We are adding a small kitchen space that will do double or triple or quadruple duty. It will serve as a sort of back-of-house kitchen as well as a bar space off of our deck/pool area. For my studio upstairs it will function as our employee kitchen and when the guest suite is in use it can act as a guest kitchen. The design will be simple and clean and I am really digging terracotta hues of late using these Fireclay tiles in different sizes.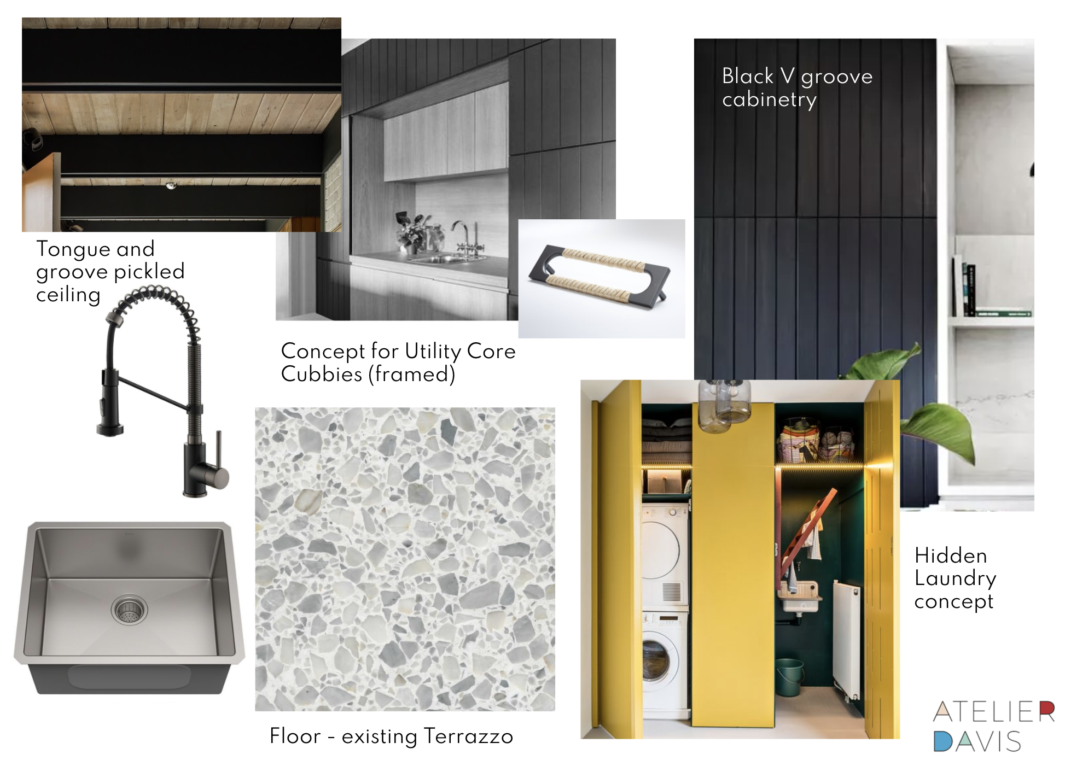 UTILITY CORE. What is a utility core? Essentially we are creating a hard-working space that is a long hallway that connects the existing house to the new wing. It will run parallel to our kitchen and dining room and have a wall full of millwork that includes a command center, coat closet, extra kitchen storage, our laundry (washer, dryer and sink), a powder room, a built-in buffet area AND a bar.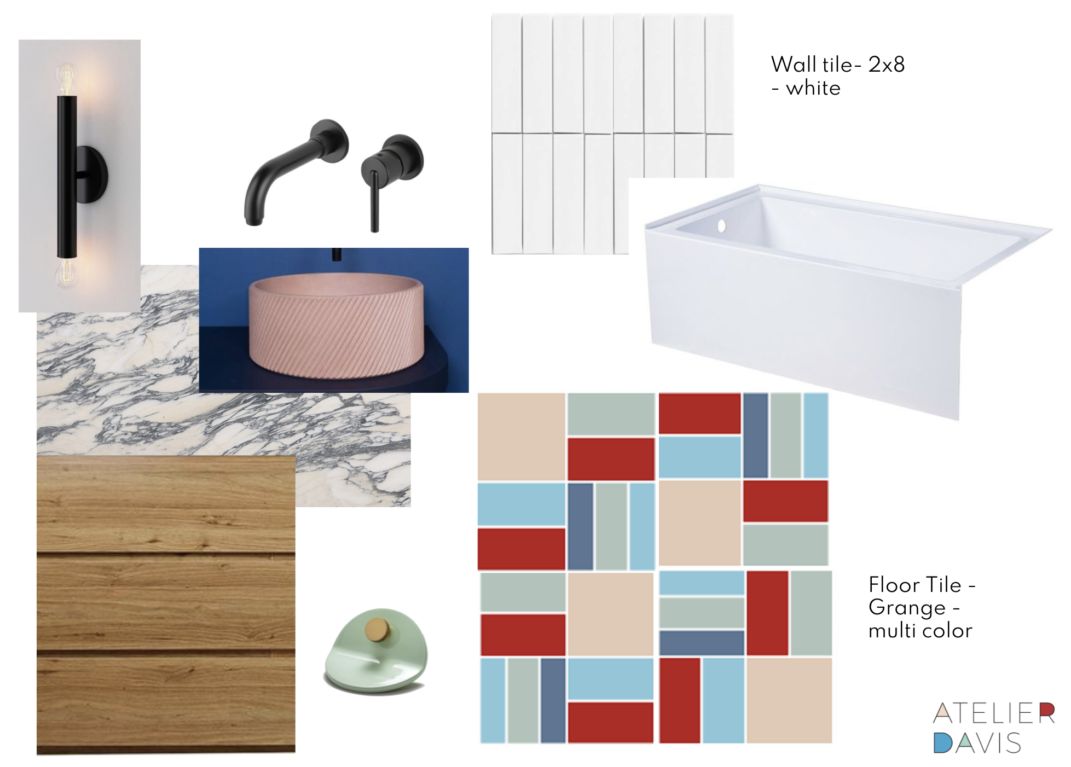 KID'S BATHROOM. Why not go all out here color-wise? I did a custom-colored Fireclay tile design on the floor but kept it simple on the shower surround. Do you recognize our Atelier Davis color palette here and our minty Geo pulls?
Can't wait to show you this in person!