I've been meaning to write this blog post for a while now. During Covid I started watching a new show on Amazon Prime called Room to Improve. It follows Irish architect Dermot Bannon and each episode is a different renovation project. One of the terms that the show introduced me to is the "snug." When I lived in South Orange, NJ we had an Irish bar called The Snug – so I guess it's an Irish term. In any case it really refers to a room in a home where you hunker down and get comfy. It's oftentimes the TV room and has a super cozy sectional and maybe is more on the interior of the house with fewer windows. In thinking about it I realized some of my British friends growing up had rooms like this. A designated TV room that wasn't too large but was super comfy. Our new den space in the Hotlanta mid mod addition will serve as a sort of snug. Here are a few snugs that I found online that showcase the idea: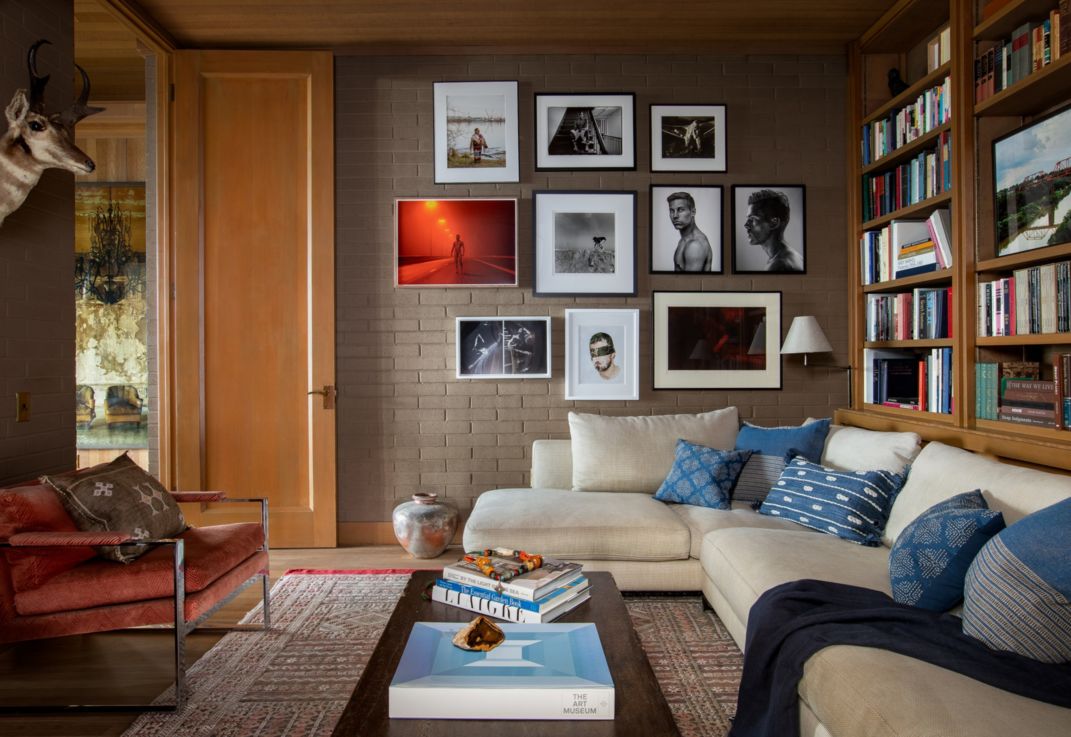 This room by interior designer Steve Hoedemaker really epitomizes the snug, with its low-slung sofa, soothing earth tones, and layered aesthetic.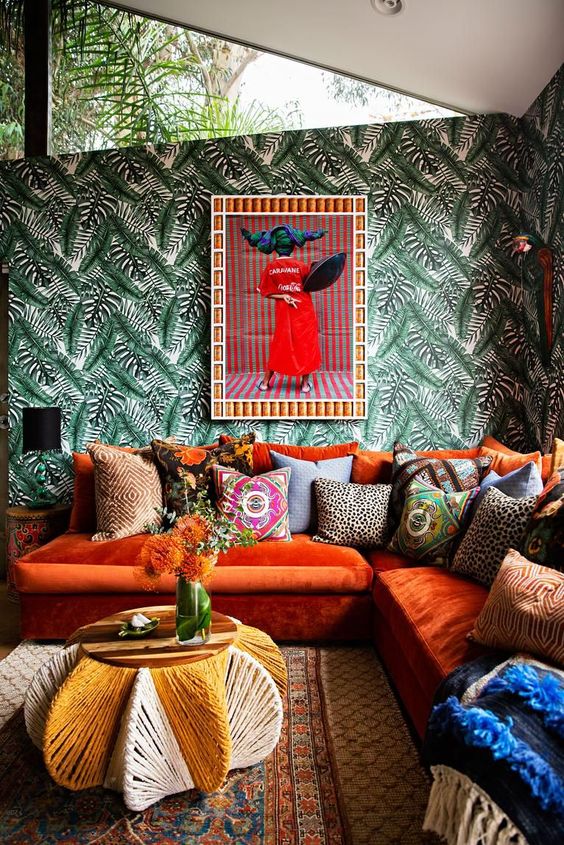 This maximalist take on the snug is a feast for the eyes, with luxe fabrics and funky patterned pillows upping the drama factor.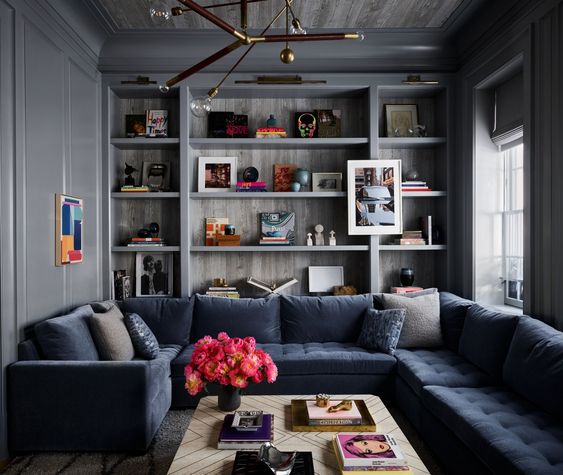 The sofa is the star of this room, and offers tons of space for stretching out or cozying up for movie night.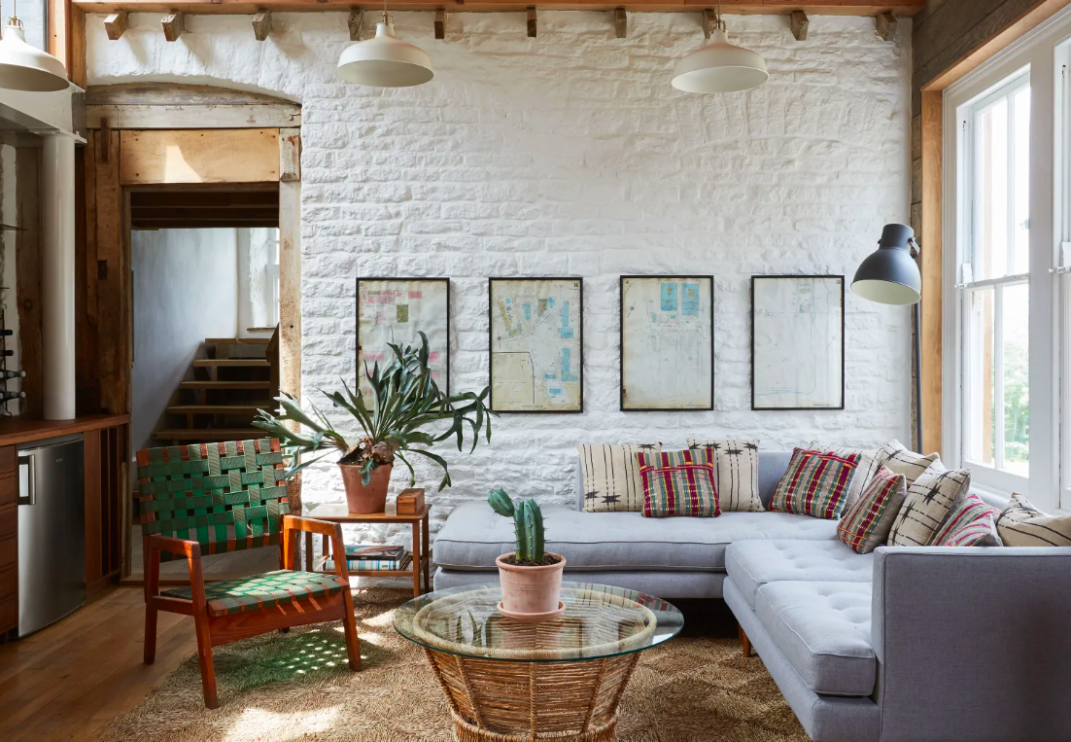 The living area of this beautiful English guesthouse is filled with eye-catching vintage pieces, and anchored by a comfy midcentury-style sectional sofa.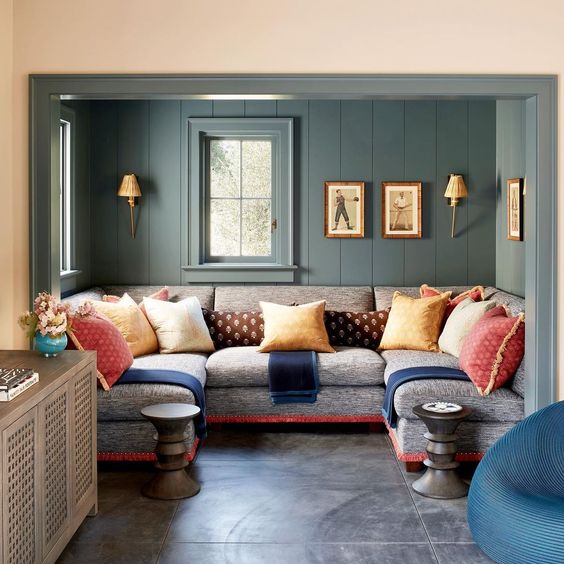 This nook is delineated from the adjacent playroom with the pop of paint, and offers a cozy respite after playtime.
Are you ready to get your snug on come fall?