Urban Farmhouse: The Playroom
We're nearing the end of our concept boards for the Urban Farmhouse Project.  Just the second guestroom left to show after this.  And even more exciting is the fact that my client moved in a week ago and we are finally starting to install, get things placed in their proper positions and see the spaces come together. Stay tuned!
In the meantime, here is what we came up with for the playroom. The playroom is upstairs and most of the bedrooms come off of this space. It is flooded with light and has great views (as well as a really fun little reading nook bench off the side).  We wanted it to be kid friendly, eclectic and colorful and we also wanted to utilize some existing pieces the client had (like the media console). Here is our concept board.
And here is a photo of the little reading nook so far: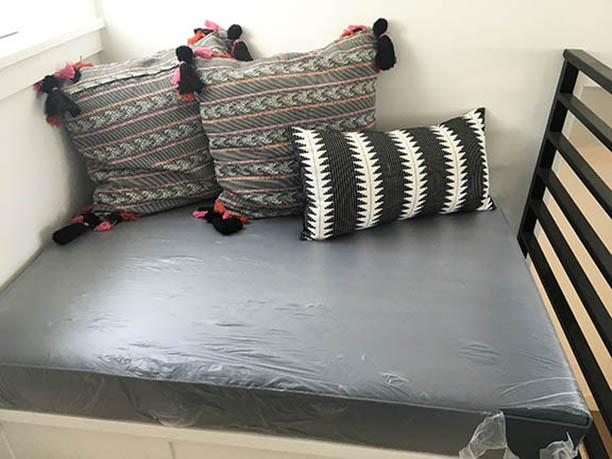 And the gallery wall over the sofa: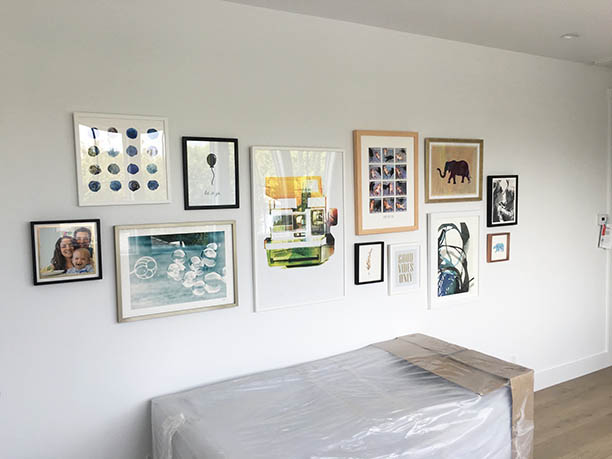 Can't wait to get everything unwrapped and set up!