Meet the Atelier Davis team: Charlotte Maier
We're nearly done meeting the team! Now you've (re)met Founder, Jess Davis, and been introduced to Alana Vicknair and Amber Bach. Our newest member, Charlotte Maier, recently joined team Atelier Davis to work on both marketing and design efforts. Charlotte and Jess reconnected after both moving to Atlanta around the same time, but they first met through Nest Studio while Charlotte was working for a hardware dealer in San Francisco a few years ago.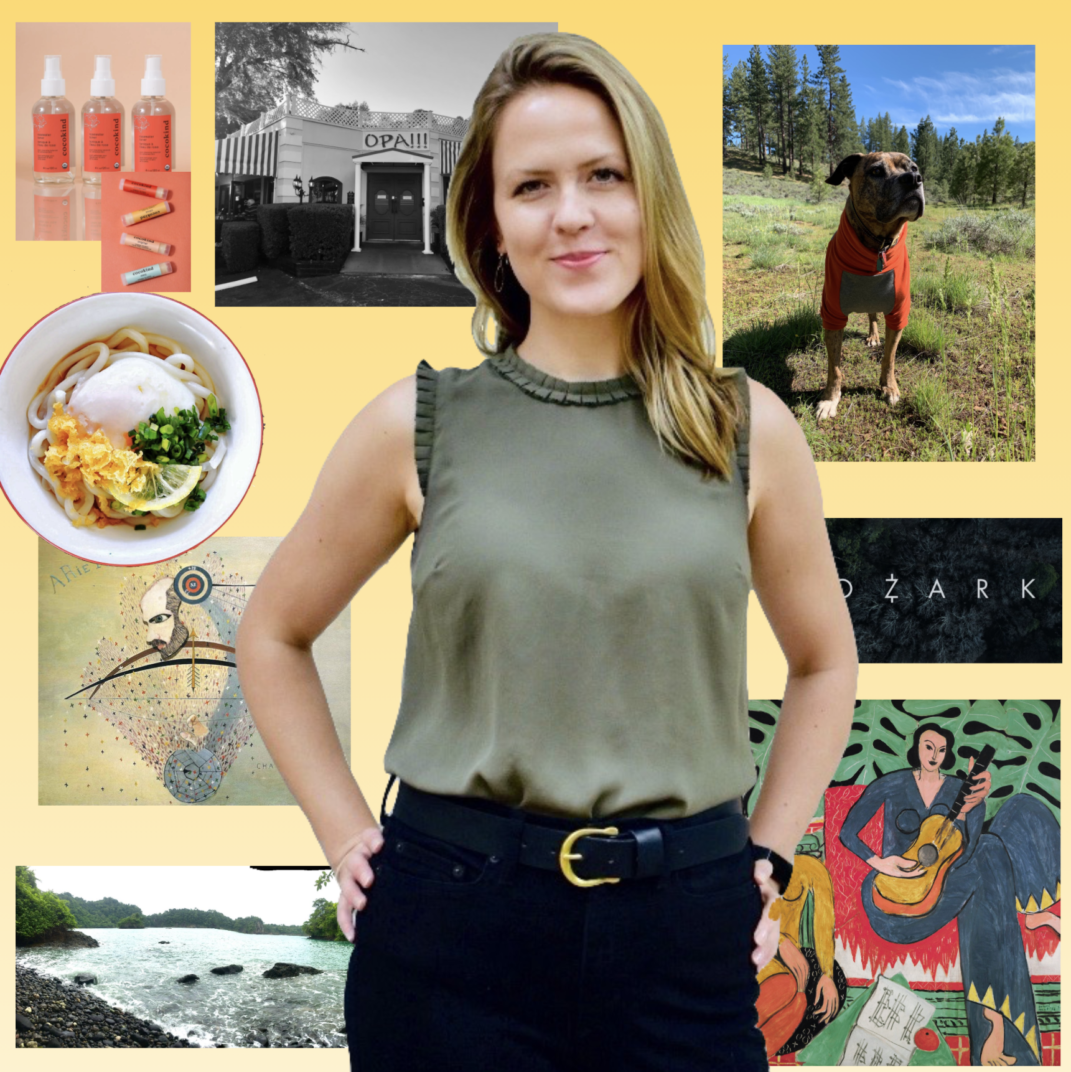 Travel Destination : Camping in the Sierras. When my husband and I lived in San Francisco, we'd go camping with our dog, Petey, as often as possible. For one thing, it's affordable (which is important when living in the Bay Area) and it's just so magnificently beautiful. Our favorite spot was in Truckee, near Donner Pass and Lake Tahoe. Quepos, Costa Rica, home to Manuel Antonio National Park, is also super high on my list. The people are wonderful, plantains are served with most meals, and it's right on the beautiful Pacific coast.
Artist/Design Period Inspo : I have both my bachelors and masters in Art History, where I generally focused on the explosions of "isms" happening in Western Europe and the U.S. in the early twentieth-century. Fauvism, Futurism, Cubism, Surrealism, Dadaism — you get it! So, I'm really drawn to anything reminiscent of this weird, bold, and highly self-conscious period, both aesthetically and conceptually. Whenever I observe a space that makes me reconsider my design "rules", like ones that really play with scale, combine unusual textures and colors, and smartly mix styles, I make sure to appreciate that.
Self Care Item : I need simplicity out of my self care products. A close friend of mine works at CocoKind and turned me on to the brand. They use natural, simple ingredients. Their Rosewater Facial Toner smells so good, and my favorite is their Original Lip Balm which literally only has 2 ingredients: beeswax and coconut oil. I keep one in every place I frequent.
Food : If I had to single any food item out, it's Udon–these thick, doughy noodles that are usually in stir-fry or soup. I am crazy about Japanese Bukkake Udon, though I haven't found any spots in Atlanta that make it. SOS!
TV Show: I'm not as ashamed as I probably should be that I'll watch nearly anything on Bravo (especially Real Housewives of NYC) and TLC (90 Day Fiancé, in particular). To balance the trash, though, I have really enjoyed the Netflix series, Ozark. Though it's eponymously based in the Ozarks, it's actually filmed in Georgia (which is where I grew up and reminds me of home), and I love the moody lighting and mid-century modern lake house the main characters live in. Ozark also has strong, dimensional female leads (Ruth and Darlene are amazing), which is obviously important.
Atlanta Destination : This is hard, since I really haven't spent much time out and about in Atlanta because of the pandemic and only moved back to Georgia last fall. I do love that Atlanta is a "city in a forest", and there are countless beautiful parks to walk around. The mediterranean joint, Taverna Plaka on Cheshire Bridge, is such a good time for a fun meal–they have belly dancers and it's not uncommon to get up on the tables and dance.
Image credits: Udon – Polyphagia.com ; Lip Balm & Toner – CocoKind.com ; Lake Tahoe – TripAdvisor.com ; Ozark house – FancyPantsHomes.com ; Left painting – Suzanne Duchamp, Ariette, 1920 ; Right painting – Henri Matisse, La Musique, 1939